As technology continues to infiltrate the wide range of property verticals, from single-family rentals all the way to large commercial builds, property owners are still faced with one big question: how do you efficiently integrate and service proptech innovations?
One company that is working to answer this question is Allbridge, a self-described "trusted partner" for property technology solutions.
The company installs these utilities and technologies into properties based on the needs of clients, and says that its proptech solution can help mitigate project risk, increase property value and improve end-user experiences for hospitality, mixed-use, multifamily and senior living properties.
FinLedger spoke with Todd Johnstone, CEO of Allbridge, to discuss the company's role in property technology, how it helps service these assets and its future goals in the sector. Johnstone was hired as CEO in late 2020, following executive roles at Convergys, Avaya and General Electric (GE).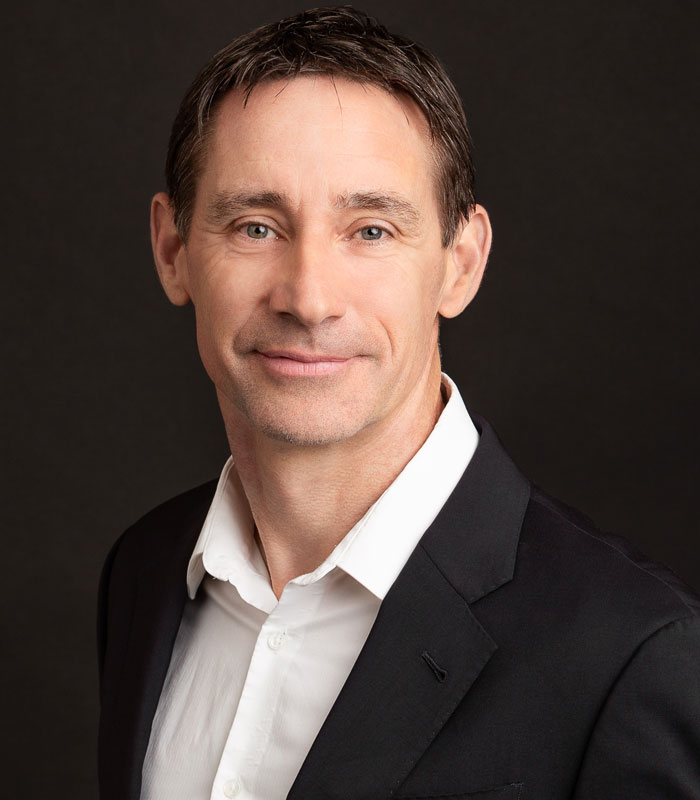 Joe Burns: Can you describe Allbridge and the services you offer?
Todd Johnstone: I think what we're doing at Allbridge is fairly unique. We coined it property technology, but if you think about a building — whether the high-end hotel, a branded hotel or multifamily units, senior living — what we do is upfront planning. We design, engineer, install and support the full technology in that property. So everything from the cable that comes in to the networking, WiFi access points, door locks, garage, HVAC, voice, video — we'll design the end-to-end technology solution for the property.
We do that really targeted today in hospitality and multifamily. As far as growth opportunities, the solutions are generally transferable, even though the industries maybe at various stages of maturity.
JB: What have you seen as far as adoption and innovation, and what are people looking for going forward?
TJ: I think one thing to note is historically, even up until today, things like the electrical and mechanical are planned upfront, but early technology has been an afterthought in the building space. What people are looking for is, first, to understand how to make their technology interoperability better.
They've heard about all these devices and they've got certain vendors for door locks or an HVAC, how do they work together? How do I ensure that my guests and residents are getting a world-class experience and I'm getting state-of-the-art technology? I think the innovation that we're bringing here is we're bringing one provider early to the discussion who can deliver all of those benefits. To do it right, you've got to have significant planning upfront, you've got to be in lockstep with your customer and you've got to have a team of experts.
JB: What is your biggest client/customer base?
TJ: It's a balance, but it's still a majority of high-end hospitality. We have over a third of our base in multifamily and senior living. And then in terms of the base from a customer standpoint, they're typically refurbishments and technology refreshments, but the shift we've seen is there was a lot of new construction that was in process in 2018 to 2019 in multifamily and hospitality. That is now growing, so a bigger portion of our customer base is new construction as well. Historically I would say it was probably less than 10%. It's growing over the last couple of years as new construction starts have happened, but still, the big piece is refurb and refresh with technology.
JB: Whole project accountability is one of Allbridge's pillars. What does that mean to you and how does Allbridge handle that?
TJ: A big part of what we deliver is confidence across a number of spectrums. If you're an owner, developer, operator and you're putting your money into a building, what we're going to bring to you from an accountability standpoint is first, we will be clear upfront as you're designing your building and engineering it, how that technology will become a part of that building — not just thinking about the technology once the drywall is going in.
And then we'll be clear on how we're going to engineer the type of technology that we'll bring and incorporate. We get various levels of technology sophistication among owners, developers and operators. They might have a great idea of what they want to have for their network, for their cable, door locks — or they may have no clue. We give them the confidence that we will educate them, understand what they're building and what their vision is for the future and how they want it to work. And we'll give them the best technology possible.
And then I think the most important part of the accountability is not only do we install it, but we will service and support it for as long as the building or the owner/operator wants us to. Today, that process is not only an afterthought, it is way too piecemeal. They know a guy who does WiFi, or hey, I'll leave it to my residents to call one of the cable companies and get a horrible experience. For two decades, we've been hearing about the promise of building automation. But what really fulfills that promise is: who brings it together, and who does it in an agnostic way.
Part of the problem today is, when you have a technology issue at a building or a facility, who do you call? We'll be there to own the service and the upgrade and the support as needed.
JB: There are so many different smart home elements now. What are the unique challenges with that?
TJ: We look at it as an opportunity. And this is where the company and our talent and capability continue to evolve. You might have the best sensors in the industry, but if the underlying network isn't solid, or if the connectivity and the interoperability isn't there, those sensors are sub-optimized. We've got the engineering and the talent to be able to connect it in a seamless, ubiquitous experience for the residence desks. The challenge there is making sure we understand the customer needs with the buildings designed for how they want it to operate and pulling together that complete solution.
JB: What are the biggest things you keep in mind as far as what the customer may want later and servicing them down the road?
TJ: You have to look at two levels of customers, and the second level is the residents and guests. They want to know that everything works and that it's just seamless. For the operators or the owners of the property, they want to be confident the technology is going to be supported 24/7. Let's say it's a five-year contract. We know technology evolves, so we're going to own the upgrade as a part of that reoccurring maintenance or service fee. We've got proprietary software that actually connects all of these devices, monitors and measures for the operators so they can see network performance, latency, user patterns, and all of this has redundancy built into it.
JB: Do you use in-house techs?
TJ: Today, we do all of North America and parts of the Caribbean. On the front end, we will hand-hold so we have in-house engineering, design and project management for planning the final design and for the installation, and then, at install, it bifurcates a bit. So we have 15% to 20% of our installation engineers on payroll, and we have an outsource network across North America. And then for our support, we are 75% in-house, especially for tier two and tier three, and we have very specific full technology experts. We've got data experts, voice experts, and video experts.
JB: What are your goals for the rest of 2022 and beyond?
TJ: One of our goals is we want to expand the awareness of Allbridge in the market. We often get a chance to get in the door early on a project or a part of a project. Typically it starts with cabling. We haven't had a project yet where we haven't got follow-on segments of that project — these projects often start small, and end up being large. We see a real opportunity in the industry to grow and partner more, because we are agnostic we can be a channel to market for our hardware and software partners. We're always looking to increase our partnerships —probably another five to 10 this year. New capabilities would be another goal, and financially, we had a huge growth year last year and we're looking to grow another 15% to 20% this year.
JB: Tell me more about those partnerships.
TJ: Obviously we've got some great partnerships in the networking space, but chips and semiconductors are at a premium now and so we have a lot to still install in the ground. So we're thinking about the future in terms of our core networking products. We've made a lot of advancements and great partnerships with door locks and controls recently. And then we want to really understand ESG and how that evolves. Today we can offer consultation and give our view on ESG, but are there partnerships out there that help cement that capability and make it a little more concrete in the future?
JB: We are all well aware of supply chain issues. How have you been navigating that?
TJ: I spent almost 20 years at GE — a lot of it in supply chain. Our partners have been great in helping us prioritize key customers' large projects; our customers have been great and being visible to our customers.
---
In other recent proptech news, Stonal raised $22 million and hired Robin Rivaton as CEO to accelerate its European expansion. Alternative home equity proptech HomePace also raised a $7 million Series A led by Lennar's corporate venture arm to build a new home buying product.