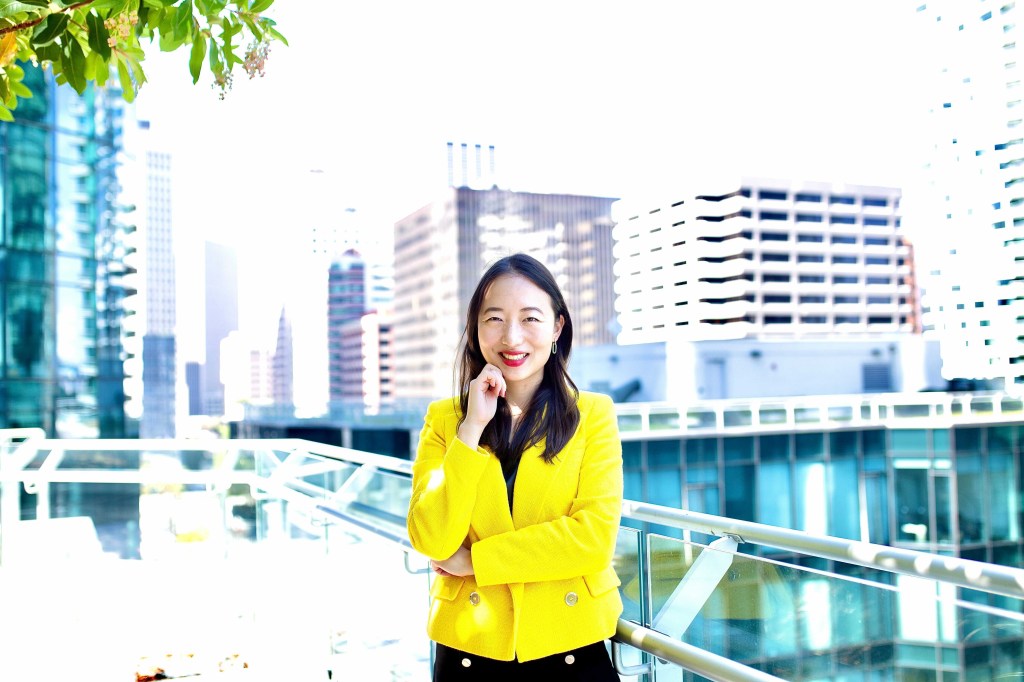 A slew of products designed to build a consumer's credit history are on the market these days. San Francisco-based fintech startup TomoCredit believes it has carved out a niche within that mix. And now, it has a multimillion-dollar infusion of venture capital to help spread the word.
On Wednesday, TomoCredit announced it collected a $10 million Series A funding round led by California-based investment firm Kapor Capital and KB Investment, a subsidiary of South Korea's biggest consumer bank. For this round, VC firm Lewis & Clark Ventures came aboard as a new investor. Earlier this year, TomoCredit received $7 million in seed funding.
The startup's other investors include Barclays Ventures, Ame Cloud, Knollwood Investment Advisory, Bronze, Bam Ventures and Strong Ventures.
The fintech's credit card offers a departure from typical credit-building products. TomoCredit doesn't pull an applicant's credit report or credit score. Rather, its proprietary algorithm assesses the creditworthiness of an applicant based on banking data the consumer agrees to share. The data then gives insights into an applicant's ownership of financial assets, such as cash and stocks. (In this exchange, TomoCredit's data partner is Mastercard-owned Finicity.)
Once approved, an applicant receives the unsecured TomoCredit Mastercard, which charges no fees, offers cash-back rewards, comes with a 0% APR and provides a credit limit up to $10,000. Standard competitors may charge fees and interest and often are unsecured, requiring a cardholder to make a cash deposit that determines the credit limit.
TomoCredit earns revenue solely through card processing fees paid by merchants.
"We are proud to be the first mover in the market that's actually offering a truly no-FICO credit card with a high credit limit," Kristy Kim, co-founder and CEO of TomoCredit, told FinLedger.
TomoCredit can supply unusually high credit limits "because we are confident with our own underwriting engine," she said.
"We are a data company. We are not a traditional credit card company. Our real value relies on our capabilities to understand your data and offer you a high credit limit," said Kim, stressing that TomoCredit seeks to build a "premium" credit card experience that encourages customers to remain aboard for 10 to 20 years or more.
Kim hopes that by TomoCredit blazing the trail, no-credit-score cards will become the norm in the next five years or so. She noted that while her startup doesn't depend on a credit-scoring model, the company reports payment activity to the three major credit bureaus so cardholders can build their credit history.
The startup's offering aims to help the estimated 40 million consumers who run into trouble accessing credit because they lack a credit score, including immigrants and international students. TomoCredit already has pre-approved more than 300,000 applications and expects to issue 500,000 credit cards by the end of 2021.
"The team at TomoCredit understands the value of open banking, the wide range of data and how it can deliver richer insights and better decisioning to drive inclusion for those who are underserved by traditional borrowing processes," said Steve Smith, chairman, co-founder and CEO of Finicity, in a TomoCredit news release.
Kim co-founded TomoCredit with Dmitry Kashlev, the company's now chief technology officer, in 2019. Kim said her motivation for launching TomoCredit stemmed from her frustration as a South Korean immigrant with trying – and failing five times – to obtain an auto loan. She had come to the U.S. to study at the University of California, Berkeley.
Kim told FinLedger TomoCredit will put much of the new capital towards hiring. The startup plans to expand its workforce from 30 to 60 members by the end of 2021, with an emphasis on promoting diversity and inclusiveness. Kim proudly noted that half of the credit building company's senior leaders are women, and that the company values diversity in terms of gender, ethnicity and background.
"Our product is supposed to help underserved people, and we try to embody that within our company," Kim said.
Some of those new employees will help enhance TomoCredit's autopay and high-credit-limit features, both geared toward helping cardholders boost their credit scores.
The autopay feature links a customer's TomoCredit account to their bank account. Every Monday, the autopay feature triggers a payment. Using this feature, a customer can't carry a balance, thus contributing to a low credit utilization ratio. If a customer doesn't pay off their balance in full, the card is frozen.
The high-credit-limit feature gives customers a credit limit up to $10,000 at the outset. By continually paying off their card balances in full, they can increase their credit limit over time.
"Through a no credit-pull method with no fees, the company can provide credit to everyone, especially to the ones neglected by major lenders due to their lack of FICO scores," TomoCredit says in its news release.