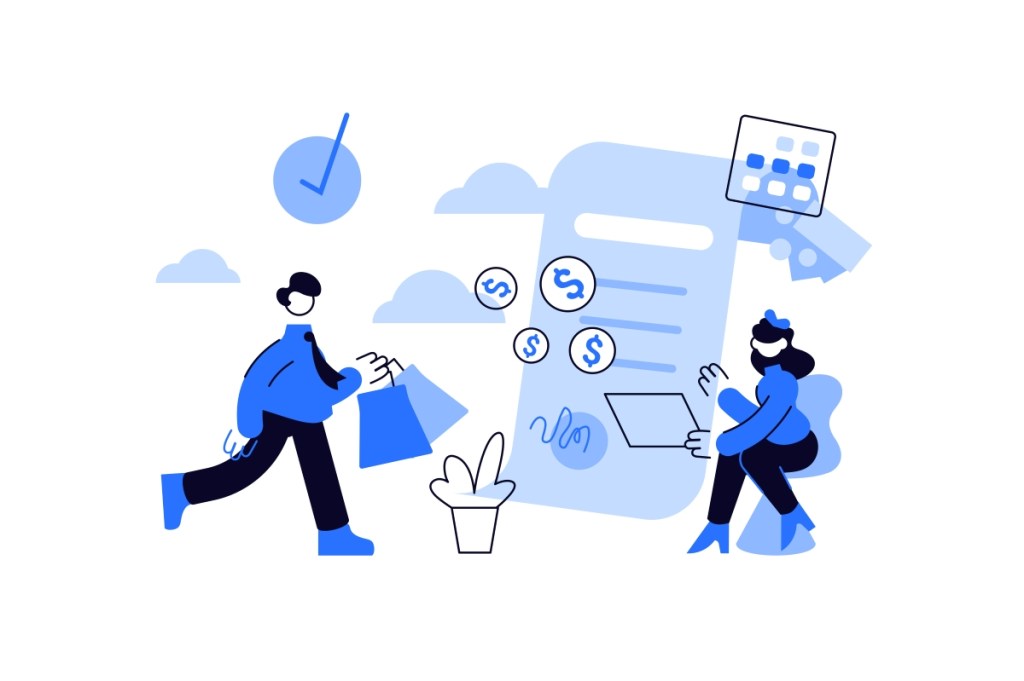 According to a new study published by personal finance company Credit Karma, 44% of Americans have used BNPL to acquire an item they needed, with 65% of respondents saying they have used these services for products less than $500.
The issue: 34% of those BNPL users reported they fell behind on one or more of their payments, and 72% of those who have missed a BNPL payment believe their credit score declined. A separate study found that over half of users were in the upper range of their credit card limit at the time of their first BNPL use.
In just the last two months, Square acquired Australian BNPL giant Afterpay for $29 billion, PayPal purchased Japanese BNPL Paidy for $2.7 billion, Amazon partnered with Affirm, and UK fintech Revolut announced plans to add BNPL services to its 'super app'.
The volume of US e-commerce payments made using BNPL more than doubled from $9.5 billion in 2019 to $19 billion in 2020. That explains why in the last two weeks, Monzo, Revolut and Curve have also made moves into the sector, hoping to emulate established players Klarna, Clearpay and Laybuy, according to Finextra.
As BNPL continues to grow exponentially internationally and increases traction in the US, there are rising concerns regarding the models impacts on credit when compared to traditional credit cards and loan services.
The pitfalls
In a recent report, Fitch Ratings evaluated BNPL's debt performance reporting as "opaque", with many providers not reporting service use to credit bureaus. This lack of reporting has a number of potential side effects, with experts warning that defaults are one of the primary risks, according to CNBC.
"These companies are not doing any kind of credit background check on these individuals. During a downturn, they may be the first to buy now and not pay later," Argus Research Director of Financial Institutions Research Stephen Biggar told CNBC's Squawk Box Asia.
In addition, there is the ease-of-use with BNPL services that the studies analysts found pushed consumers to make "spontaneous, impulse purchases." A TransUnion report also showed that BNPL is often not being used as a replacement for credit cards and other lending options, but rather as a supplement for those already struggling to pay off current credit lines.
As a result of that study – which states 41% of adults are living "beyond their means" – financial coaching app Claro started a billboard campaign Friday, taking to the streets of London with a message to "Say bye now to Buy Now, Pay Later". The study cites figures from the Financial Conduct Authority, claiming that the unregulated BNPL is "putting millions of customers at risk of unmanageable debt".
As a result authorities across the globe have raised, or are beginning to raise, concerns about current regulations. One of the main reasons is because the concept sits outside the scope of traditional loans and regulators believe BNPL requires tailored rules regarding its usage.
Examples include the European Commission announcing updated consumer credit agreements to include BNPL service providers, and the UK's Financial Conduct Authority setting plans to introduce new regulations this year.
The differences
I spoke with Colleen McCreary, Chief People Officer and financial advocate at Credit Karma, who says that BNPL has potential to be a powerful financial tool, but presents clear danger for the uninformed consumer.
"I think a lot of American consumers in particular, where [BNPL] is newer versus internationally, don't understand all of the pieces of the puzzle," McCreary said.
She said an important piece to note about BNPL is that it lacks some of the benefits of credit cards, such as reporting on regular payment history, with all of the same dangers if you miss payments.
"If you're making regular payments: no harm, no foul. However, even if you are great about making your regular payments, relative to a credit card, you get no credit for it. You get no positive points, you get nothing in the category," she said.
"And then on that really negative side, is that it is just like a credit score if you miss a payment…I think for a lot of consumers, they don't really think of it in the same way as as debt. And frankly, at the end of the day, debt is debt."
For consumers looking to use a BNPL service, making sure there are clear terms and language on the agreement is incredibly paramount, according to McCreary. She listed a few points consumers should check before entering these agreements, including:
What is the payment schedule?
What are the penalties for missing payments?
What are they reporting to you?
Who are they reporting it to and when?
How long is the grace period before potential interest starts to apply?
In the end, the most important step is protecting yourself from negative loan consequences.
While McCreary couldn't say definitively how long it takes for missed payments to hurt a consumer's credit score based on Credit Karma's data, she doesn't believe it takes very long.
"I don't know necessarily how long, but you tend to imagine it's probably similar to other debt that gets reported with missed payments," she said. "Probably in a 30 to 60-day window that we traditionally see it. It's not really clear, but it does seem like people noticed the change pretty quickly."
Speaking about overall financial wellness, McCreary said that important steps for consumers to manage their money include consolidating spending information, looking for hidden charges on credit statements and creating budgets to ensure bills can be paid on time.
"Over a third of your credit score is just showing payment history and making good progress on that," she said, adding that consumers shouldn't avoid credit services, but learn to be more responsible using them.
"Sometimes we're not great about doing all of our homework or research until we show up…and it's not that hard these days to get some really great education on saving money."
The solution?
As BNPL service usage continues to grow and possible credit dangers become more apparent, it begs the questions of if-and-when regulatory change will occur.
While there has not been any movement from the US Federal Trade Commission (FTC) or Consumer Financial Protection Bureau (CFPB) regarding the model, McCreary says that it is important to make sure new financial instruments are fair, above board and clear on their terms of services.
Regarding changes she would like to see with these products, McCreary advocated for more reward incentives for those making regular payments.
"Even if it's not credit score related, I think [BNPL providers] are going to have to really differentiate themselves at some point."
Despite these figures showing BNPL has potential to harm uninformed consumers, McCreary emphasized the importance of giving consumers access to financial options regardless.