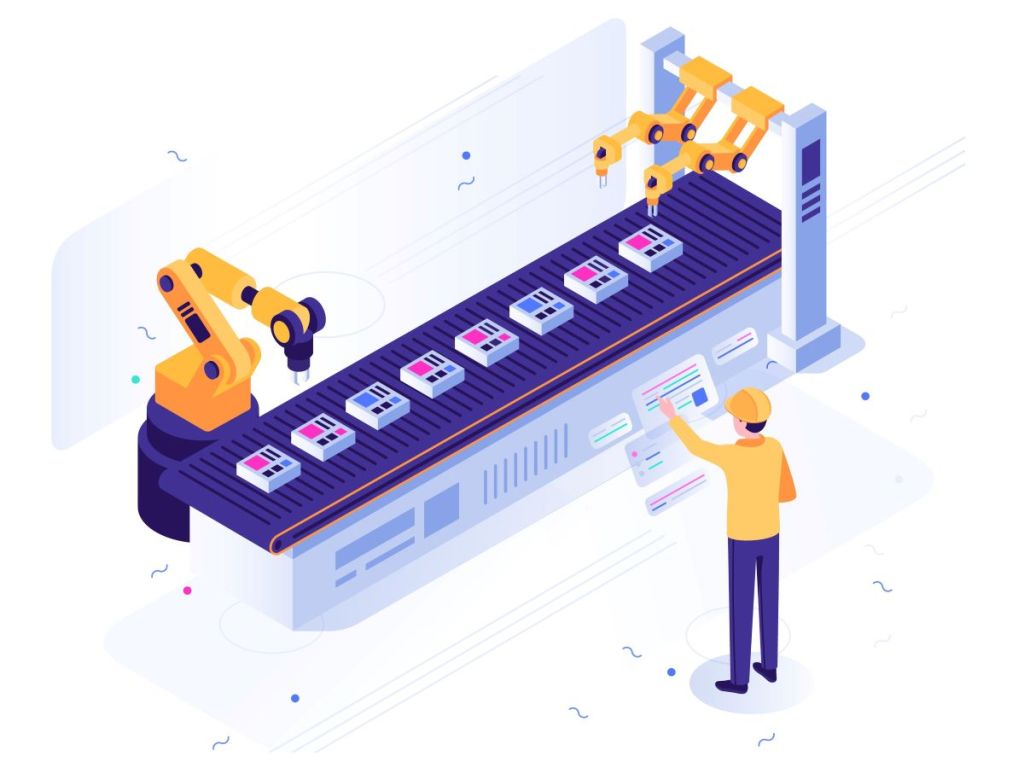 The February jobs report by the Bureau of Labor Statistics painted a picture of an industry working to regain its footing. Residential building construction employment rose by 6,700 last month; however, the construction sector is still 11,000 jobs fewer year-over-year.
While the market works on hiring and onboarding to quell housing's overheated demand, one company is turning to an alternative solution: robotics. On Thursday, Diamond Age, a full-stack robotics startup that is automating new home construction to make home ownership more affordable, announced a $50 million Series A round led by Prime Movers Lab.
Seed investors Alpaca VC, Dolby Family Ventures, Timber Grove Ventures, and Gaingels all invested above their pro-rata and are joined by Signia Venture Partners. Additionally, 20% of the round was made up of production home builders and land developers.
Founded in 2019, Diamond Age is currently building a suite of 26 end-of-arm robotic tools to offset 55% of the manual labor required to build a new home. Coined as Diamond Age's "Factory in the Field," these robotic tools can reduce the construction cycle time from about 9 months to 30 days.
The company is also developing additive manufacturing tools along an overhead slide – known as a gantry system – to add layers of concrete to "print" the interior and exterior walls of the house. Diamond Age uses a combination of this 3D printing technique with its robotics technology to enable a 2,000 square foot single-story home to be printed and finished with its robotic tool set.
According to the proptech, Diamond Age delivered its first scaled version of its system as well as a full-scale 3-bed, 2-bath house in 11 months – 4 months ahead of schedule.
"Affordable housing is impacting people on a global scale. As the average age for first time homebuyers has moved from mid-twenties to mid-thirties, there's an increased demand for more rental property – forcing the entire hierarchy of renters into a more competitive market for 'quality' housing," said Jack Oslan, cofounder and CEO of Diamond Age.
"Helping the next generation of homebuyers get into their first house faster helps the entire ecosystem of housing," Oslan added.
High-tech robotics in the construction field are a relatively new concept. However, in the past few years, advances including low-cost laser sensors, cheaper robotic arms and grippers, and open source software for navigation and computer vision have made it possible to automate and analyze more construction.
As a result of its technology stack, Diamond Age has secured a contract with a national homebuilder it has yet to disclose. The proptech plans to utilize its latest funds to execute this commercial contract for homebuilding as well as continuing to scale its robotics platform.
Given its backers, the proptech seems to be in good company. Prime Movers Lab invests in companies out to reinvent energy, transportation, infrastructure, manufacturing, agriculture and human augmentation.
"Diamond Age's Factory in the Field system brings automation to the construction site to back fill the massive labor shortage in the home construction industry," said Prime Movers Lab General Partner Suzanne Fletcher. "Jack and his team have hit key milestones ahead of schedule and are transforming the way production homes are constructed.