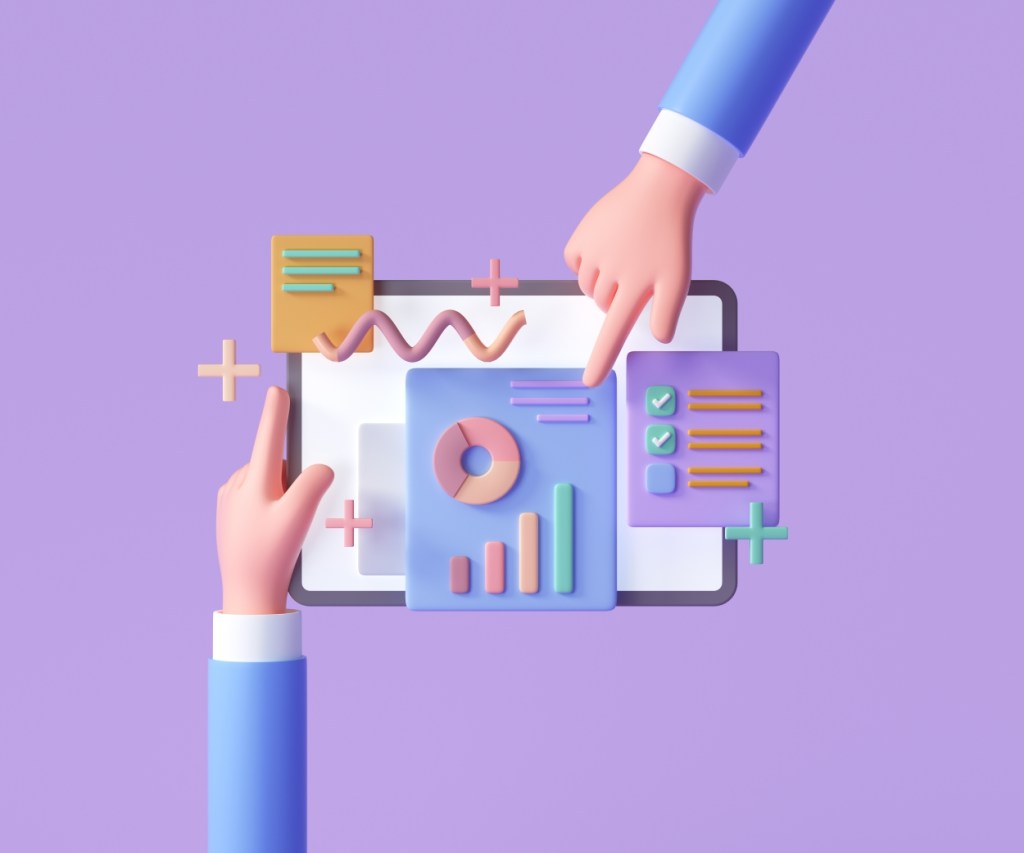 Commercial borrowers are typically some of banks' highest value customers, yet the commercial lending process remains highly manual and paper-based, often resulting in cumbersome experiences. Why?
Bankers worry that 'digitizing' these profitable relationships might dilute loyalty; it's a common misconception that incorporating technology means eliminating the human relationship component. Such an outlook has traditionally forced bankers to choose between convenience and connection. However, the days of deciding are long gone; it's recently been proven that banks can have their cake and eat it too – if the right approach is taken.
Lessons learned
Lenders working in manual environments spend, on average, around 30% of their time tracking down documents and asking customers for information that they should already have access to, such as personal financial statements. This is not only frustrating and time consuming for borrowers but can also result in doubts that their bank really knows them.
While the need to digitize more aspects of commercial lending has been talked about for years, the Paycheck Protection Program (PPP) put a national spotlight on just how much was lacking. Banks had to quickly figure out how to provide small businesses with the funding they so desperately needed, and a long and tedious manual process simply wouldn't work. It was do or die.
By leveraging technology to streamline and centralize PPP loans, banks gained greater transparency into borrower relationships and could operate much more efficiently. Moving forward, strategic community bankers have realized that it is, in fact, possible to serve borrowers in a timely, digital fashion while still providing personal, meaningful service.
Moving forward with high tech, high touch
It's time to digitize all aspects of the commercial lending process, not just a piece here or there like banks have been doing. By automating everything from managing tax returns to renewals, banks can enhance efficiencies which will create more time to focus on the borrower relationship. That way, time spent with these high value individuals can be devoted to meaningful, personalized conversations instead of asking for this document or that. After all, lenders shouldn't be document gatherers; they should be consultants.
Personalized, frictionless experiences are needed for any service provider to successfully attract and retain customers. Take Starbucks, for instance. By facilitating an intuitive digital experience via their app, the company gains a wide variety of customer information: the users' favorite order, credit card number, birthday, etc., never having to ask for these details more than once. While a banking relationship is much more complex, there are areas to improve and ways to make customer interactions more seamless.
To offer the conveniences of digitization without sacrificing personal connection, the lending system must be deeply integrated to the core, enabling quick and seamless access to relevant information around the borrower and their holistic relationship with the bank. Such details are crucial for maintaining the human touch – bankers must be armed with personal information at their fingertips, empowering them to support the borrower and better serve their individual needs and circumstance.
Commercial borrowers want bankers that know and understand them, but they also expect the digital conveniences they enjoy from service providers in other areas of their lives. The good news is, both are possible – but bankers must invest in the necessary technology and move away from the dated notion that valuable customers must always be handled in person for every interaction, even if it's just gathering documents. By facilitating digital personal experiences at scale, banks can provide better experiences for borrowers, which will allow them to strengthen their competitive positions.