Moov Financial, which has developed a portable open-source platform for embedding banking services, announced this morning it has raised $27 million in an "oversubscribed" Series A funding round led by a16z (also known as Andreessen Horowitz).
The financing comes less than four months after Iowa-based Moov secured a $5.5 million seed round led by Bain Capital Ventures. Other backers include Moov's investors include RRE Ventures, Canapi Ventures, Commerce Ventures, Gradient Ventures, Uncorrelated Ventures and Veridian Credit Union.
Moov says its open-source platform allows banks and credit unions, SaaS companies, and fintech providers to "quickly deploy basic financial service solutions to seamlessly receive funds, store value, and remit payments." The startup claims that its protocols offer the "first de facto standard" for embedded payments infrastructure offered publicly.
Its self-proclaimed goal is to empower developers with developer-first code that's "modular, portable, and bank agnostic." Or put more simply, for example, it wants to be able to help any company tap into banking services without actually becoming a bank. Or it wants to help any company pivot to becoming a fintech (as the definition of fintech continues to blur with so many non-financial companies offering financial technology services). Moov wants to give these companies the ability to integrate transactional banking tools and services directly into their apps or business solutions
"We're creating a future that allows financial institutions and companies of any size deploying financial services to implement just the components they need to improve their systems and continue developing custom solutions," CEO and co-founder Wade Arnold wrote in a blog post this morning.
Moov actually began as an open-source movement in 2017, created by Arnold and Bob Smith. Arnold had founded Banno, a white label digital banking platform, which was acquired by Jack Henry in 2014 (Smith was an employee) Their goal at the time of inception, according to Arnold, was "to lend a trusted hand to developers building or integrating financial products."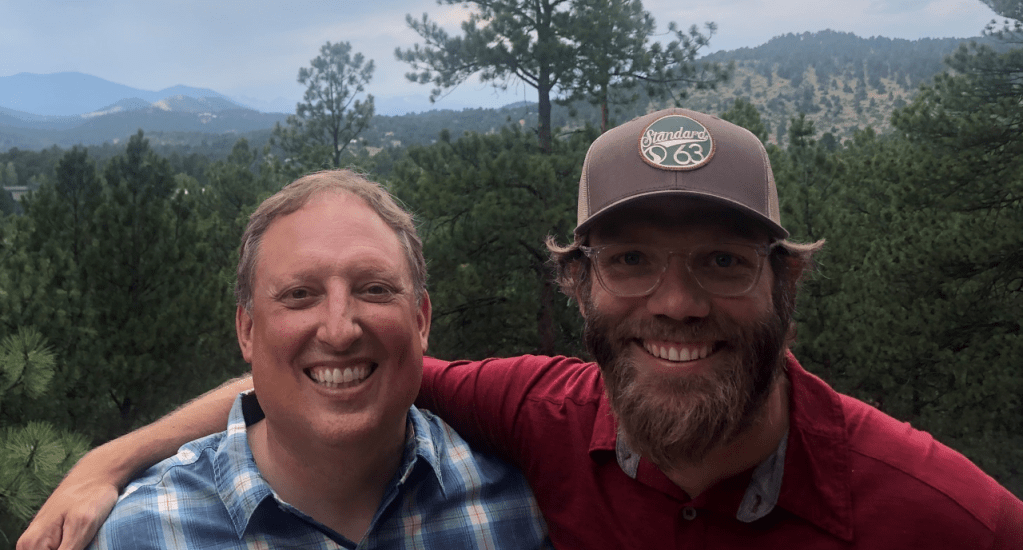 "After more than 15 years of experience developing solutions in digital banking, core banking, and payments, we knew that banking infrastructure could be better," Arnold writes. "We knew that sending, receiving, and storing money could be simpler. We knew that in a cloud-native world, security, portability, and flexibility are everything. And we whole-heartedly believe in community. So, we created Moov as an open-source platform."
Today, companies such as HMBradley, Atomic, Bank Novo, Linden Lab, and BillGO use and contribute to its open-source libraries.
The company has certainly been growing. At the beginning of this year, it had two employees. Today, it has 19, according to Arnold.
Moov plans to use its new capital to further expand its team, further develop its enterprise offerings, and double-down on "setting the standard for open collaboration on financial protocols."
"We'll fast-track our development of other payment primitives and introduce financial institutions servicing fintechs and software companies across industries to the ways Moov can simplify and improve their financial products," Arnold told FinLedger. "As the shift to online continues to grow, so has the demand and need for Moov. "
This funding news is particularly interesting considering that on Thursday, Stripe announced that it was shifting from being a payments infrastructure provider to now also wanting to help companies of all sizes with their banking needs via Treasury, its new banking-as-a-service API. (Read all about why that's a big deal here)
But Moov doesn't necessarily consider Stripe to be a competitor.
"Stripe simplified eCommerce checkout for all by putting developers first," Arnold told FinLedger. "Moov echoes the ethos in putting developers first but we're focused on the underpinning infrastructure of payments and banking. We would like to think that Stripe could have leveraged Moov if we existed when they started."
In their own blog post, a16z's Angela Strange and Peter Levine write that financial services have experienced "very little change for a century until the past decade – when an explosion of fintechs began unbundling the bank with "best-in-class point solutions."
The pair describe Moov as a provider of open source financial services building blocks (or open source banking primitives-as-a-service).
"Moov makes sending, receiving, and storing money modular, composable, extensible, and highly reliable," they wrote.
They detail why companies from banks to fintechs to vertical SaaS & marketplaces to large incumbents can benefit from what Moov has to offer.
"Moov is taking an inside-out approach, rebuilding the most fundamental primitives in modern Go libraries and wrapped in REST—including ACH, wires, RTP, OFAC, and a ledger for stored balance—and open sourcing them," the pair wrote.
Indeed, a16z has committed to investing heavily in fintech. On November 20, the firm announced the close of two massive new funds totaling $4.5 billion, part of which will go toward backing financial services companies.