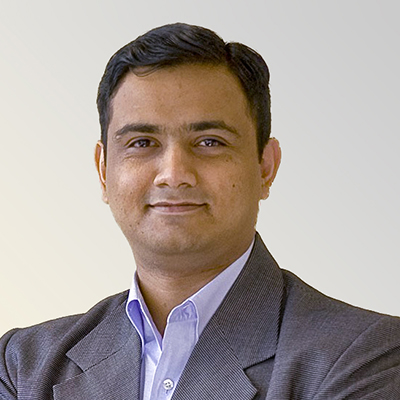 Fintech, that ubiquitous portmanteau connecting Finance and Technology, is one of the hottest areas in business right now, adjudged by the flow of $100B+ of investment, the speedy creation of unicorns, and even by coverage in the popular press. The common perception is that the Financial Services industry is antiquated and that consumers and businesses alike need new, innovative, and even disruptive solutions to address the complexity inherent in the modern scenario. "Traditional" Financial Services (Finserv) has pushed back on this notion, with heavy investments in technology and through a fertile Mergers and Acquisitions process that has allowed them to adopt new products and processes to offer to their customers. Any way you slice it, Fintech is an exciting area, open to a variety of debates, harmonic and rancorous.
One leader who is agnostic as regards this debate is Dharmesh Godha, Co-Founder and President of Advaiya. His notion is clear: all organizations can make technology work for them and when connecting technology with content and services, all organizations can "modernize" and transform. He applies this notion to a bevy of both traditional Finserv and Fintech companies that Advaiya enables.
The approach is what Godha calls "context discovery." With his Finserv and Fintech clients, Godha focuses solely on what they want to achieve in three years and then helps them work back the steps to transform. While long-term planning is excellent, it often leads, in his words, to "ideal states that can never be achieved."
What struck me most about the conversation is his methodology, which is applied to both B2B and B2C scenarios:
Identify a clear set of medium-term goals.
Create a clear plan, with wins along the way, to get there.
According to Godha, this approach applies very well to Fintech and adjacent areas.
"Tech-intensive areas, in which products and services are essential technology offerings, need judicious planning but also need to be concurrent with market conditions. Haste creates shoddy technology but long-planning cycles make you miss the market." This encapsulation felt ideally suited to the vicissitudes of Fintech.
Godha utilizes global teams to enable Fintech. With bases in Seattle, San Francisco, Dubai, Udaipur, and Mumbai, he is rigorous when it comes to applying the optimal talent with "deep context" to the client. It's not, according to him, purely a product of technology or business acumen but also on personal dynamics and chemistry. "These journeys and investments are serious so as a partner, especially one tasked with helping usher in real change, one has to be equally or even more serious. That means picking the teams very carefully and not allowing any complacence to slip in."
With the speed of innovation and the plethora of new offerings being brought to market, nimbleness is indeed key. People profiles in the "Faces of Fintech" series all have that in common- dynamism combined with wisdom- that connects Fintech with market conditions such that technology wonders become commercial successes.
Faces of Fintech is a series of profiles on executives in and around the fintech ecosystem. Prior profiles have included PwC's Paul Dunay and Pepper CEO Pulak Sinha.