Quarterfinals: Spain vs. Switzerland; Belgium vs. Italy
Hello and welcome back to my European Championship/Fintech series, covering this year's knockout tournament and intriguing fintechs emerging from the countries competing.
This started as a four-part mini-series but will now be going through the next five days of matches. That means two days of quarterfinals (today and tomorrow), two days of semifinals (July 6 and 7) and the final on July 11th.
Friday's Games and Fintech Breakdowns
Switzerland vs. Spain
Match facts:
Time: 12 p.m. ET
Venue: Krestovsky Stadium, Saint Petersburg, Russia
Odds: Spain -160, Switzerland +450, Draw +275
Over/Under (2.5 goals): Over -110, Under -110
Preview: Switzerland comes into this match off a massive penalty win over defending World Cup Champions, France, which came down to the very last kick from wonderkid Mbappe. Spain managed to survive their extra time thriller against Croatia, scoring two in overtime after allowing two goals in the final five minutes of regulation.
This is the first time the two teams have met at the Euros, but Spain has only lost one of their past 22 meetings against Switzerland (won 16, drew 5). Switzerland has reached the quarterfinals in major competitions three times previously, losing all three.
Prediction: This is going to be a fun game … for the first half. After that, I don't see Switzerland having the legs to keep up. While both teams went to extra time in their previous game, Spain has a wealth of talented attackers, whereas Switzerland only has a handful of players competing at the highest level.
I fully expect a large Spain victory, 3-1 or 4-1, shedding off any doubt they belong in this competition following their past few disappointments in the Euro and World Cup.
Fintechs of the Match:
Switzerland: Yokoy
Yokoy is a new company, founded in 2019, but that has not stopped it from immediately gaining market share and starting expansion across Europe. The Zurich-based company uses artificial intelligence to fully automate corporate spending and credit card processes, which is obviously a powerful idea when you think of the time it could save businesses.
The company's services look even better when you add in automated expense policy checks, fraud prevention, automated lump sum calculations based on trip details and auto-approval functions. All these features make Yokoy a valuable asset for businesses, who want to gain financial insight and audit-proof their expenses.
The company first moved to Austria eight months ago and has announced plans to move to Germany and other European countries in the upcoming year. With over 300 corporate customers in Switzerland and the number of users expected to more than double with its charge into Germany, the company is poised for rapid growth in the upcoming year and beyond.
Spain: fintonic
Fintonic is a Spanish fintech company which has been paving the way for the country's sector since its founding in 2012. The free platform started as a financial aggregator which allowed users to know the status of their overarching accounts, but has since begun offering accounts and debit spending cards to users.
The company is notable, in part, due to the decently large amount of funding it has received since founding, raising over $50 million across six funding rounds. The Series B and Series C rounds in 2017 and 2019 each broke $20 million dollars (and were both led by ING Group/Ventures).
The free platform's age shows the forward thinking of its founders, and its ability to show users how banks view their loans suitability means they are providing a great service. Applying for loans and figuring out credit scores is a cloudy area for many consumers, and I think a platform trying to guide users through that smoke towards financial wellness will do well moving forward.
---
Belgium vs. Italy
Match facts:
Time: 3 p.m. ET
Venue: Allianz Arena, Munich, Germany
Odds: Italy +135, Belgium +225, Draw +205
Over/Under (2.5 goals): Over +135, Under -165
Preview: This is a good one! Alright, maybe not bang-bang-action-galore good, but its going to be a close one with tons of talent on the field trying their absolute hardest to move on. Both teams that have proven they can defend well and squeak out goals to take close victories, with Belgium defeating Portugal 1-0 and Italy surviving Austria 2-1 in overtime.
Although Italy only passed on in extra time, it seems it is their competition to lose with France, Germany and the Netherlands out on the curb. The side has only conceded more than one goal once in the past 18 matches of major competitions, with Belgium never beating Italy in the five matches they have played.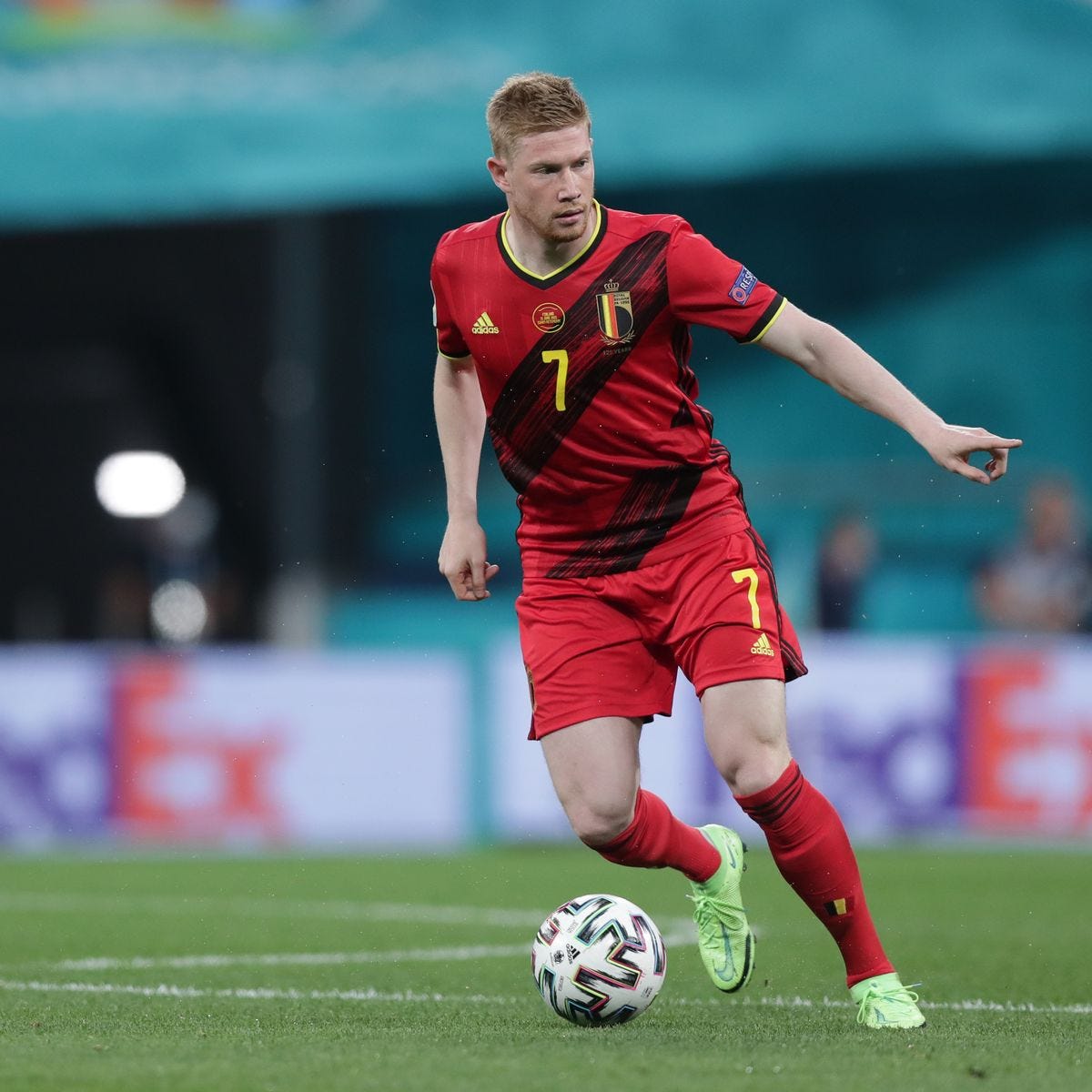 That's not to say Belgium doesn't look good themselves, winning seven of their last eight matches at the Euros and averaging three goals per game. There are crucial players who may be on the bench, however, with two of the world's best players in Kevin De Bruyne and Eden Hazard set at 50/50 ahead of the game.
Prediction: I think Italy is going to take this one, but it really does have a lot to do with Belgium's stars playing or not. If Kevin De Bruyne plays, Belgium instantly becomes a side that can score on any team due to his distribution. Eden Hazard adds another attacking threat on the flank, which could cast trouble for Italy's back line. I see Italy winning this great matchup 3-2 with Belgium's stars playing, 2-0 if not.
Fintechs of the Match:
Belgium: Silverfin
Silverfin is another interesting fintech that deals with automating financial reporting. The Gent-based company also offers client advisory services, and is really highlights my previous sentiment about the potential in automated accounting and audit-proofing services.
Founded in 2013, the company was bootstrapped until its first seed round in 2016. Since then, it has led two progressively larger funding rounds that have fueled development and international expansion. The company's $4.5 million Series A led by Index Ventures looked good back when it was announced in 2017, but it really showed its worth in 2020 when it raised a $30 million Series B.
That round, led by Hg, showed just how valuable Silverfin's tech stack is to businesses as financial assets and architectures get more complex. The platform's ability to consolidate multiple data sources into a single hub and automate often-costly administrative tasks is powerful, making it no surprise the company is quickly expanding internationally.
Italy: Credimi
Credimi is an Italian digital lending service provider which targets small and medium enterprises (SMEs) and institutional investors, securitizing loans for businesses through a web-based platform.
Although the company is a lender first, their digital product has given newfound (and much-needed) access to smaller businesses who have needed it during the past year's economic rollercoaster.
The company recently announced closing the securitization of €200 million of loans to SMEs, marking the start of their Perseveranza operation.
The operation is allowing small- and medium-sized businesses to apply for 5-year loans with the first year of repayment beginning in 2022. This means that thousands of organizations who have struggled through and after the pandemic will have the opportunity to make it through to the other side instead of closing up shop.
Credimi's loan process only takes minutes, can be done from any device, is available 24/7 and usually only takes three days to process. This latest securitization brings Credimi's total deposits to €620 million in the last 12 months (almost 40% of the €1.6 billion it has loaned since 2016), showing the service's rapid adoption over the past year.
As the economy has begun to open up in the US, the rest of the world is still trying to regain its footing in the wake of COVID-19. A digital lending platform like Credimi's means that small businesses have more time to see their revenue bounce back, which should prove to be beneficial for Italy's economy (and Credimi's bank account).