Every now and again you meet a person who has forgotten more about a sector than you will ever know; one such person is Jeremy McCarty, Co-Founder and CEO of Valligent Technologies. His knowledge of the industry spans all elements of the value chain but when it comes to the key element of appraisals, McCarty waxes lyrical.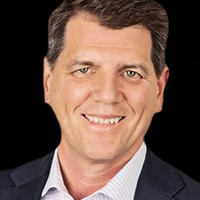 Along with Jeff Wickham, McCarty founded Valligent Technologies almost two decades ago. At that time, they both saw a yawning gap in the industry and like good entrepreneurs decided to capitalize on the vacuum. Valligent Technologies focuses on valuation technology applications for alternative valuations, appraisal quality control, and appraisals in general. Over the years, the team has expanded and has grown a considerable footprint in the space; as such, Valligent Technologies has been lauded by industry stalwarts as an innovative provider of appraisal services and, recently, of virtual appraisals and inspections.
McCarty credits Valligent's success partially to its relentless focus on the dividends provided by cutting-edge technology. In this regard, he refers to "the application of technology to deep, vertical insights"—an idea that makes eminent sense in an industry awash with generic technology messages and one-size-fits-all approaches. To understand where the puck is going, you have to understand the nature of the rink!
From a go-forward perspective, Virtual appraisals and inspections are the "Big Bet" McCarty is most excited about. With appraisal waivers and a regulatory environment that favors automation, technology-forward solutions, and time-saving innovations, this link in the value chain is active and fertile. To perform virtual appraisals at scale, and a reasonable unit cost, Valligent Technologies benefits from a combination of technology and AI innovation, smart regulation, changes in consumer behavior, and a general "trust" of machine-led solutions to common industry problems.
"It's the headiest time we've seen in ages," says McCarty. For a person who has seen it all in real estate and who picks his words carefully, such optimism has to be taken seriously by those of us who look to capture McCarty's insights and mimic his elan when it comes to the world's largest asset class and the bellwether sector for the entire economy: Residential real estate.