Paul Dunay, the head of marketing for financial services at PwC (Pricewaterhouse Coopers), is one of those people from whom you learn in every conversation.  An award-winning marketer and marketing-author, Paul can offer 70,000-foot strategy or 7-foot details and granules. One of the first people in the B2B world who truly leveraged social media and digital marketing to drive outsized outcomes, he applies his panoramic knowledge of marketing and vertical industries to the biggest of them all- financial services.
From consulting stints at PWC, through being director of financial services at BearingPoint, to being the marketing team leader for financial services at PWC, Paul's knowledge of the space has spanned 25 years. He remains optimistic about the potential of both traditional financial services to upgrade infrastructure to compete with fintech players but also of fintech upstarts to change the industry for the better.  In my interview with him, he emphasized the dizzying pace of change and the need for keeping abreast of all new trends, lest one of them subsume everything while we're asleep at the switch!  He doesn't accept the dichotomies often referred to – "traditional" financial services is not "all the same" nor are all fintechs "disruptive."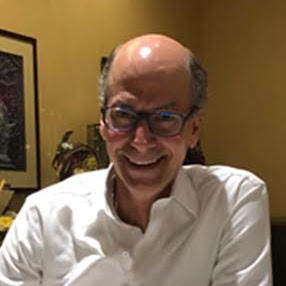 That said, he acknowledges- in his own words, "You can't be fluent in all areas of financial services. Pick your spots and then surround yourself with sharp-shooters to round out your knowledge."  With classic humility- a Paul Dunay trait- he talks about his own learning curve as still being "on the early rise."  Dunay has a way with words, a tell-tale sign that at heart he is a marketer.
If one area at once concerns him and drives optimism, it's what he refers to as "the intersection of cloud and cybersecurity."  He believes that the advances there with containers and Kubernetes, while not a panacea, will help usher in a new era of secure applications.  He also believes that the role of artificial intelligence and machine learning in areas as diverse as pattern-recognition for alternatives to anti-money laundering and human trafficking are incredible by-products of the innovations in financial services.  He suggests that financial services and fintech watchers should look carefully at this area where he says big announcements will be made in 2021.
Dunay likes to consider himself a "paid optimist," and, as such, he does not see "bubble-economics" in the new rise of fintech. What he sees, instead, are real solutions for real issues. He singles out payments as an area of explosive growth and possibility. He also believes that the alternatives industry and heretofore illiquid assets will be brought into play a great deal in the coming decades, changing the nature of everything from asset management to credit provision. My experience with his predictions is that his batting average would make even Ted Williams ashamed so FinLedger readers ought to consider this as they seek their next job or investment possibility.
Dunay ended the interview with a fascinating discussion of trends.  He suggests that the upcoming transfer of wealth- via boomers leaving inheritances and via women receiving a larger chunk of the money transfer than in other stages of history will have profound effects.  He also, showing his characteristic humanity, says that PwC is working hard on getting people back to work and back to healthy, as the global pandemic rages.
Paul Dunay is a real asset to the financial services and fintech communities.