We've been hearing for years now of how banks are acquiring fintech startups to help advance their technology capabilities.
On Thursday, we heard about a deal that was actually the opposite – a fintech startup acquired a bank. Specifically, mobile banking startup Jiko Group has bought Mid-Central National Bank in Wadena, Minn.
Both the Federal Reserve and Office of the Comptroller of the Currency and the Federal Reserve Bank of San Francisco approved the transaction. But it was a process. The deal comes after three years of "rigorous" R&D, testing and auditing, the company said.
The purchase marks the first time a fintech company has completed the acquisition of a nationally-regulated U.S. bank, according to CNBC. Jiko's plan is to roll out its platform at scale to the general public.
Jiko did not disclose the purchase price but CEO and co-founder Stephane Lintner told FinLedger the sale price of the bank – which has about $100 million in assets – fell in the range of a Series A round.
Founded in 2016, Bay Area-based Jiko is a decentralized full-stack bank with 23 employees – 15 of which are software engineers. What's different about Jiko's model is that it doesn't hold customer deposits. Rather, it uses funds to buy short-term Treasury bills (T-bills).
The Jiko account generated a 3.3% annualized return last year, according to CNBC, which is much higher than the interest rates most banks and credit unions offer. But rates have since declined due to the coronavirus pandemic.
"Treasuries are a wonderful instrument," Lintner told American Banker in November 2017. "They're an extremely safe instrument. They're yielding."
The company claims that because of its proprietary technology, which includes "elements" of blockchain technology, "an investment can act as a liquid and spendable alternative to cash."
"We've rebuilt it all, including the ledger, or database," Lintner told FinLedger. "It stores and allows transfers as fluidly as possible, while being designed for privacy and scale. And it's all cloud-based. We try to keep everyone as private and safe as possible."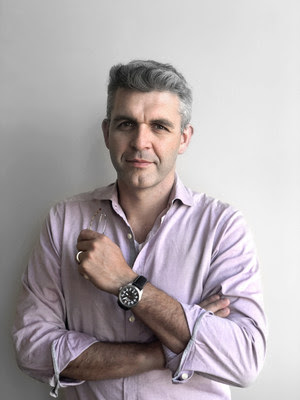 With its product launch, Jiko plans to do "a lot" more hiring across product, business development, compliance and operations, in addition to more engineers.
Since 2017, Jiko says it has invested "heavily" in its core infrastructure, which links payment rails with real-time, 24/7 principal trading capabilities on T-bills. Jiko also is a card processor, so as Lintner puts it, a customer can swipe their card while paying for a meal or drinks on a Saturday night and liquidate their T-bills at the same time.
The company also recently acquired banking and broker-dealer licenses. This puts it in a position, Lintner said, to deliver on its mission of "deploying a platform that gives everyone the opportunity to control and benefit from their money."
The company's next step is to launch a fluid mobile app that will be available to the general public.
"People's relationship to money must be fundamentally improved for everyone," Lintner said. "One of Jiko's primary goals is to give people what they deserve: more organic and direct returns, without intermediaries and unnecessary friction."
One thing the company does not plan to do? That's lend.
"If you want to scale and grow a technology platform that can deliver value to 300 million Americans, you need to decouple deposit taking from lending activity," Lintner told FinLedger. "FIrst we're focused on simplifying money storage and embedding our core platform everywhere we can."
The main purpose behind acquiring the bank was to get the appropriate charter, license and supervision to scale and launch its app.
"We're ready to launch a product and start doing integrations, and we won't have the risk of someone saying 'it's too much risk,' for example," Lintner said.
Meanwhile, things won't change for the bank's 7,000 existing traditional customers unless they want them to, he added.Jiko is venture-backed, having raised a total of $9.4 million from investors such as Upfront Ventures and Embark Ventures, according to Crunchbase.
Prior to co-founding Jiko, Lintner served as managing director at Goldman Sachs, operating as a senior strategist on the Equities Trading Floor where he modernized various businesses across the floor, including exotic derivatives to ETFs, swaps, and other products, according to his Crunchbase profile.