FotoNotes, a residential property field operations mobile software provider, today announced acquiring Solar-focused field operations platform SiteCapture, according to a press release shared with FinLedger.
The company also announced a name change for the combined entity to SiteCapture, in order to "better represent the company's product offering." Kamal Shah, founder and CEO of FotoNotes, will continue as CEO of the combined company, while former SiteCapture founder Christopher Doyle will join the board of directors.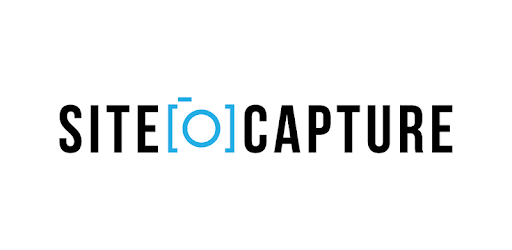 "FotoNotes and SiteCapture are long-time partners, achieving substantial success in our respective industries," stated Kamal Shah, CEO of SiteCapture, in the release. "This is the natural next strategic step in our mission to deliver the best field operations software platform for Solar, Residential Property and other field-service intensive industries."
Through its residential field operations mobile software and services, SiteCapture (formerly FotoNotes) says it eliminates inefficiencies in the capture and management of critical property data and photos, and says its application enables clients to drive down costs 10 to 20%.
It says its product also reduces job reporting times by up to 75%, claiming that its "scalable and easily configurable" technology has been used to capture over 100 million photos and complete more than 5 million jobs to date.
While the acquisition and rebrand do highlight the purchasing companies growing activity in the solar, Shah says the company took over the SiteCapture name and brand because it applied to all sectors it operates in. These include solar, residential real estate and property management industries.
---
Why now is the time for property managers to invest in smart home tech
Smart home technology can help keep renters happier and increase efficiencies and return on investment for managers and operators, but it's crucial to take the right approach in deployment.
Presented by: Rently
---
"We looked at a bunch of other names. You know, like you do and it's really hard to do it. SiteCapture seemed like a really great brand for us, for both the solar sector and the residential real estate sector. It doesn't really indicate a focus in the solar sector, it just felt like we wanted to operate under one brand, and it felt like a really strong brand for both markets," Shah told FinLedger.
In addition, Shah says that many of its existing solar activity has been in residential installation. He believes that due to increasing focus on environmental action and sustainability goals in the real estate and housing markets, solar has become an important part of the residential sector.
"A lot more investors in the real estate sector are looking for ways to one meet their ESG goals. So they need to do things, and solar is a great way for them to do it," Shah said.
"But I think even more importantly is they are starting to see some demand coming from renters and tenants, especially younger generation, that want the cost savings of solar and want to actually feel like they're not contributing to climate change. So they're seeing marketing benefits from it as well, and I think there's a really interesting cross-over between what we have done in residential solar, sort of in a single-family rental residential real estate silo, but now we're seeing some crossover."
Looking forward, Shah says the new, combined SiteCapture entity will continue focus on serving its existing solar and single-family residential segments through the end of the year, and will begin to look at adjacent industries and verticals that its platform can serve next.
In other recent proptech news, Qira partnered with the Rent Stabilization Association (RSA) to provide digital services to over 25,000 property owners and agents. Zego also released a rental demand report and recommended digital strategies for meeting renter expectations.