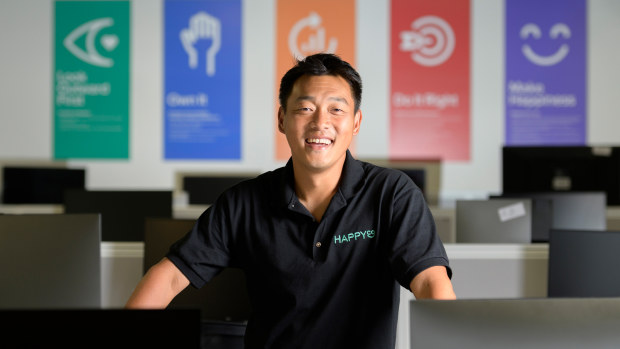 Real estate software company HappyCo just got a bit happier on Wednesday after announcing the close of a $52 million funding round for its real time rental property condition data platform.
Camber Creek, the real estate tech centered venture firm, led the round with strategic investments alongside various VC firms and the proptech's customers, according to the company.
HappyCo, which is headquartered in San Francisco but boasts roughly half of its 115-person workforce in Adelaide, Australia, services the exponential growth of the build-to-rent industry. Founded in 2011 by Jindou Lee and Andrew Mackenzie-Ross, the company has created technology to support real-time data on the condition and utilization of rental properties.
And the proptech's reach is ever expanding.
HappyCo currently holds data on over 3.5 million multifamily and single-family rental homes – notably one out of every eight professionally managed units in the US. According to the tech provider, in 2021, HappyCo data was relied upon to transact approximately 26% of all US sale transactions of multifamily units.
"It's gratifying to witness the realization of our vision for HappyCo, the customer loyalty and experience, the value we're creating, and the runway for growth in adding new tools and finding new ways to make the data useful for our customers," said Lee.
For lenders, HappyCo offers a data-driven view of property and unit conditions with tools designed to streamline onsite and virtual inspection.
For investors and asset managers, HappyCo offers real-time data and visibility into property conditions and operations as well as access to data intelligence that can be used to increase occupancy, improve oversight, increase margins and, hopefully, maximize revenue for each property.
And for property managers, HappyCo generates more comprehensive views of assets within a portfolio to help managers create "sticky" communities with higher occupancy rates.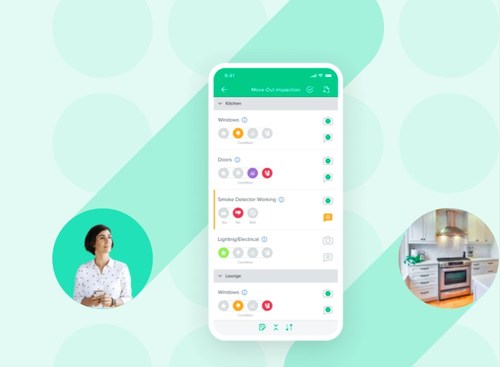 Real etstate heavy hitters like Walker & Dunlop, Berkadia and Greystone are just a few of the customers HappyCo has integrated its platform with. Among them is also government sponsored entity Freddie Mac. The GSE integration allows HappyCo to embed its propriety inspection tech directly into Freddie's multifamily platform.
According to Lauren Garren, Chief Business Officer for Freddie Mac Multifamily, HappyCo assisted in the development of Freddie's digital inspection tool, Optigo Happy.
"HappyCo supported the rapid development and deployment of a new virtual inspection feature that proved essential throughout the pandemic when traditional in-person inspections were not feasible," Garren noted.
Other investors in Wednesday's raise include The BAM Companies, Berger Rental Communities, Bonaventure, Continental Realty Corporation, Embrey Partners, Klein Enterprises, Koman Group, Mark-Taylor, Masco Ventures, Pier 88, Standard Communities, Strata Equity Group, Vesta Ventures and Wermers Companies.
CA Ventures, a real estate investment management company with assets in more than 100 markets and also a longtime HappyCo user, participated in the round as well. According to Mark Zikra, Senior Vice President for Technology and Innovation at CA Ventures, the firm has saved "hundreds of hours of work" for its teams during disposition and capital improvement planning.
"Operationally, HappyCo enables our team members to shift focus from the minutiae of property management and spend more time building relationships with our residents and guests. When all aspects of maintenance, inspections, workflows, and tasks just work, we can get back to what really matters: our residents," said CA Ventures' Zikra.