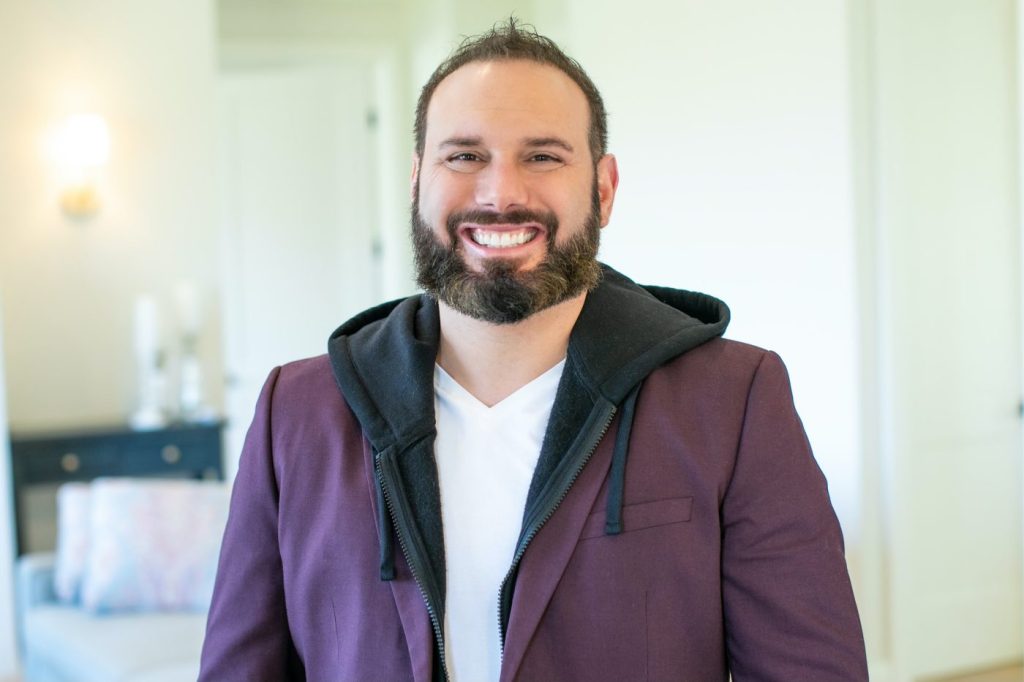 HomeRoom, a Kansas City- and co-living-based proptech that brings investors, tenants and homeowners on a single online mobile platform, recently announced raising $1 million in pre-seed funding and being selected to join the Y Combinator accelerator (Winter 22).
In the following Q&A, FinLedger speaks with HomeRoom CEO Johnny Wolff about the company's origins, the platforms services, selection to Y Combinator and its plans for the future.
Q: Could you describe HomeRoom in your own words and explain the services you offer?
A: We're a real estate marketplace. The reason we started the company was because I was looking for roommates in the Bay Area, which is a challenge, and Craigslist is creepy and weird. So, I started the company in 2018 to focus on trying to help tenants, mostly recent college grads, find a place to live.
I also ran outside real estate investment portfolios, and I saw the economic advantage to the investors, so we offer investment services and consulting as well and help people buy and sell homes for maintenance. So those are the two sides of the issues that we're solving.
Q: When you look back to when you first started HomeRoom, which of those two sides did you set out to focus on and would you say is the most important now?
A: The most important is housing affordability, it's a massive challenge. There's sort of a new life stage between college and marriage now, that's really big and there's not really a housing solution that exists for that group.
That group has a lot of students that are lonely and feel disconnected, and their rents are rising really fast. So when I looked at that it seemed like there needs to be a new housing form factor available to that 20 to 40 year old age group.
Q: I saw that the HomeRoom platform is intended to be broader, involve everyone in the process and be more social. What were your thoughts behind that choice?
A: That's the exciting part about this. There's a core of it, that's offering affordable housing, which is something that resonates off the walls of society and is a big problem that keeps getting worse. But there's the other side that's maybe not as much as a fundamental need, but it's just as powerful and delivers as a community.
So we are really about roommates connecting. We've had a few HomeRoom marriages, we've had HomeRoom people move in together. We've had a lot of that, and that's really the core of what we're trying to do. Help connect people and grow the community.
The cool thing about technology is we can actually have a digital community where people that are in all seven cities and metro areas that we're in can connect online, and then it's supported at a city level where they can connect at in-person social events.
Q: Is there any back end that you look at habits or behavior of people to link them up? Or is it all just community-based meeting?
A: Well, our CTO has a Ph.D. in machine learning, so we're working on a machine learning algorithm that pairs roommates in a way that's more elegant and more simplified than ever before. But in the meantime, we actually facilitate video calls between roommates and future roommates. They get to know each other and make sure it feels like a good fit.
Q: So you recently were accepted and joined the Y Combinator (YC). Can you talk me through that process and what it's been like?
A: So we applied twice. The first time, a YC company recommend we try it and I thought as a real estate company, I don't know, I didn't think we stood a chance. And we actually got an interview, which is the fastest eight minutes of your life, where they just kind of grill you with questions and then you just wake up after eight minutes. You're like, 'What just happened?' But it helped prepare for YC and applying for it.
We're learning a lot, I actually was just in a YC session, but prepping for it actually is just as valuable. You have to build the team, you have to build the story, you have to build your vision for how big you're going to go. That's the big thing, and YC is looking for billion dollar companies. Maybe you start your idea at like 10 million, it seems like a lot but as you interact with that ecosystem, it really just broadens your vision and scope of what you're trying to build.
Something that's powerful and fine-tuning how you communicate about your company is super powerful, so the prep was awesome. Getting in was [awesome], and it's been amazing. The network and the people that you interact with, like I was just in a session about preserving the brain so that humans can live forever, it's pretty cool stuff with pretty smart people. So we've really enjoyed it so far.
Q: What is the meat and potatoes of these YC sessions, really? Besides the prep, what would you say is the most important?
A: They focus really on helping you find your investors and talking about your search. I think that's probably the biggest. It's also about the psychology around building a fast-growing startup, and how a lot of times as a founder you're gonna resist launching to perfect it. You'll resist doing things that make you move faster, make you take risks and expose you to the public faster.
A lot of what they're talking about is to do the opposite of that. Get your product out in the world faster, iterate faster, talk to your customers. There's a lot more nuance that that, but at the base they're trying to build the right mental framework. They have sessions three times a week. I was eager to hear from the Airbnb founders, the Coinbase founders and all these different super high pedigree folks who've done well after coming out of YC.
Q: Talking about scaling. What has been your plan as far as joining certain metro areas and entering new regions. What are your plans moving forward along those lines?
A: We launched Indianapolis and Pittsburgh in the last 60 days, and we're launching Tampa this month or early next month. So now we use a vendor network and that means we don't have employees in each city. This allows us to jump into new markets and launch new cities within 30 days as if we've been there forever. The goal would be to be in every city above 75,000 people in the U.S. over the next five years.
Q: Have you noticed a difference between certain markets that makes it more or less challenging? Or has it just been getting some people that know the area and then you're off to the races?
A: Each target has a unique personality. That's around the demographics, who lives there and the demographics who moves there, and that affects housing. We're lucky enough to have Thomas [Hornbeck], our CTO/machine learning Ph.D. and Mike [Tich], who is our data scientist, to really understand the way people are moving throughout the country. So then we are able to prepare for each city's unique flavor and how they approach housing. That's absolutely different, every city is unique in the way that housing works.
Q: What are the biggest challenges, or maybe the most fun to solve, when it comes to co-living, putting people together and getting them to jive?
A: The most fun is like I mentioned, that people get to meet each other and are getting married. That's pretty amazing. People meeting and getting each other jobs, people meeting and making friends in the city they just moved to, I guess is the most powerful stuff. For me personally, I think what we're doing as a company is what we're most excited about.
Challenges. You know, classic [co-living] challenges remain, but we've just really tried to smooth out the rough edges. We know that dishes in the sink are an issue, so we do a monthly national cleaning. We know that roommates have trouble doing yard care, so that's part of the package they pay for and we do it professionally.
If something breaks in half, you can hit a few buttons and record it. So for us, we're trying to create an ecosystem where most of the major pain points of having roommates are mitigated, so that you can have developed relationships with your roommates.
There's definitely moments where things don't go right and the four people don't get along. We actually have a counselor on retainer, and she'll talk to them about certain issues, but people get along way more often than you think. People who want to move in to houses typically are looking to connect with people and be a good part of the community.
Q: What's the most important feedback that you have gotten from users on HomeRoom?
A: It has evolved over time. When we started the company we really loved the community aspect and the interests of the housing economics, but we didn't understand how to maintain houses at scale. So one of the biggest pain points for us in 2020 was actually repairs, where we were really frantically trying to do that. So we brought in, I would say probably the best person in the world, a man who has managed over 10,000 single family homes nationwide, and he's not running that so it's become a strength for us. That was a big one.
We've had that pretty massive pain point. When your washer and dryer doesn't work, you don't care about anything else. Now we're working on moving upstream and fine-tuning the tenant experience. As they come on board, move in and then learn how to interact with the ecosystem faster and seamlessly. That's something that I would say we get a decent amount of feedback, kind of up leveling.
Q: Have you thought about introducing any services via national partnerships or are you planning to mostly build in-house?
A: Yeah, that's something we're looking at. Our new VP of Operations, Billy [Wardlaw], has started working on those partnerships. They will eventually be part of what we do, but it's just gonna take a little bit more time before we kind of form those up.
Q: How have you used your seed funding, and looking forward, what are the big things you plan to deploy that capital for?
A: We grew our inventory 308% in terms of number of units available this year and our last fall months, and our leasing team has done an incredible job keeping up with the kind of inventory. But one of the keys we see in the future is basically self-checkout leasing, sort of like booking a hotel online. That's something that our engineering team is working on today to get going.
The traditional way of doing leasing, where you print out a document and present a bunch of things—there's so much data that can solve that problem, and get great tenants. It's just super scripted to have it be that long process. That's one of our big goals for this year, to make it seamless leasing in five minutes, and if you want to transfer from one of our properties to another one you can do that in 10 seconds.
That's really kind of a goal for lovers because they really want to be able to feel free and explore the world, because they can work from anywhere now so it's slower trying to get to them.
Q: I should ask, what are the average time that people are living in these arrangements for?
A: Actually some have been with us since we launched the company which is pretty cool. One of the guys I personally met at a house in December of 2018, and since he signed that lease, he's moved to a few different houses.
We don't know really how long people stay, but the average is over 12 months, which is the best in the industry. We're looking to continue to elongate that, and I think our goal would be people say an average of two years within the home.
Q: When it comes to that data factor, what do you think the most important data is when it comes to building out profiles and matching tenants? What would you say gives HomeRoom the best leg up when it comes to who is in the network and houses?
A: Understanding the demographics of a city and zip code, like a neighborhood, is crucially important to what we're doing and is crucially important to the future of renting, living and investing in properties. That's when that data model is strong and you can predict how many roommates you have, and then you can help investors with a high degree of competence. They're going to know how much money they're going to make, and so now we have a really nice value proposition to investors who create the housing stock.
That's really needed by HomeRoom tenants. It's all part of a win-win system for both sides. It's really our job to make sure it's a win-win for both sides consistently, so that it continues to rapidly grow and more housing is provided.
Q: Can you talk a little bit more in-depth about the investor side of HomeRoom and how that operates?
A: We offer a turnkey solution for real estate investors, or those looking to invest in real estate. We think it's the best real estate product on the market today and the ROI can hover around 25% on average, which is pretty incredible. An experienced real estate investor can come to us and we'll help you identify a property and will underwrite it. We'll use our data model and make sure that it's a property in a good area for co-living and roommate housing, and then we'll help you buy that property and set it up for co-living.
There's not much you do. You just trust us to guide you through the process, and then you start receiving checks. That's the process, not much is needed from an investor. We actually recently launched a fund so it's even easier. If you're just trying to deploy capital into a co-living house, you can do that from home as well.
Q: Is there a cost to all those things like underwriting and setting a home up for co-living?
A: There is. That's a piece of our underwriting which we show investors: this is how much your down payment will be, this is how much you're going to spend to retrofit the property, this is what your ROI will be after all of these out-of-pocket allocations. So your down payment is just one check. You're going to pay us a check to set the property up, and then you should be good to go, not much else to do.
Q: Let's talk about the fund. How did that come about, what were your thoughts on it and how has it been working out?
A: It is for accredited investors only today, but it's in partnership with Protection Point Advisors. They are a registered investment advisor out of California that we've been working with for the last year and a half. Buying a home with HomeRoom, we still think that's the best option—where you buy a home, fully own it, and capture all the upside of appreciation.
But we have a number of investors who prefer something a bit more simple. They just want to write a check and be done. That's why we started the fund and that fund will be buying and holding properties, and then doing distributions and returns and that way it's a bit simpler. There's more fees because there's more management to that due to the financial instrument, but really it's a pretty appealing thing for someone who just wants to write a $50,000 check.
Q: Is there a HomeRoom rating system for roommates or something like that?
A: You mean like an Uber score? We want to do that but we have not done that yet. That's on our roadmap and I think it's probably needed. If there's anything that got me to be a better Uber passenger, it's that I knew I was getting rated. The difference between a passenger score and a roommate score is the barrier. In an Uber, you're in and out in 10 minutes and then back to your life.
As a roommate you kind of don't want to be graded on how you live, necessarily, because you want to be at home and comfortable and yourself. I think that's the part I haven't put enough time into really thinking through, and I still don't know if it will work, but some sort of checks and balances for behavior is nice. That's what we really want to do, we just haven't really figured out what that will look like yet.
Q: That's all I have for you. Is there anything I didn't ask about HomeRoom or the market in general that you think I should know?
A: We think that this is prime. It's a very tough time to invest in real estate as a real estate investor, because inventory is incredibly scarce. But HomeRoom actually, out of the last seven offers we've made on properties, we've got all seven. There's sort of this thought in the market where, if you're trying to buy real estate, it's impossible. It's not true.
If you're guided by a partnership agreement, I guess it knows what we're doing. In addition to that, I think it is probably the best time to buy real estate. Real estate naturally sticks with inflation. With inflation being high, it suddenly becomes an even more powerful investment vehicle. We recommend getting real estate as soon as you can.
We think that prices are gonna keep going up in the next few decades. We don't see a crash with the shortage of inventory so I think it's a great time to buy a home. I think it's great to have a real estate regardless of how you do it.