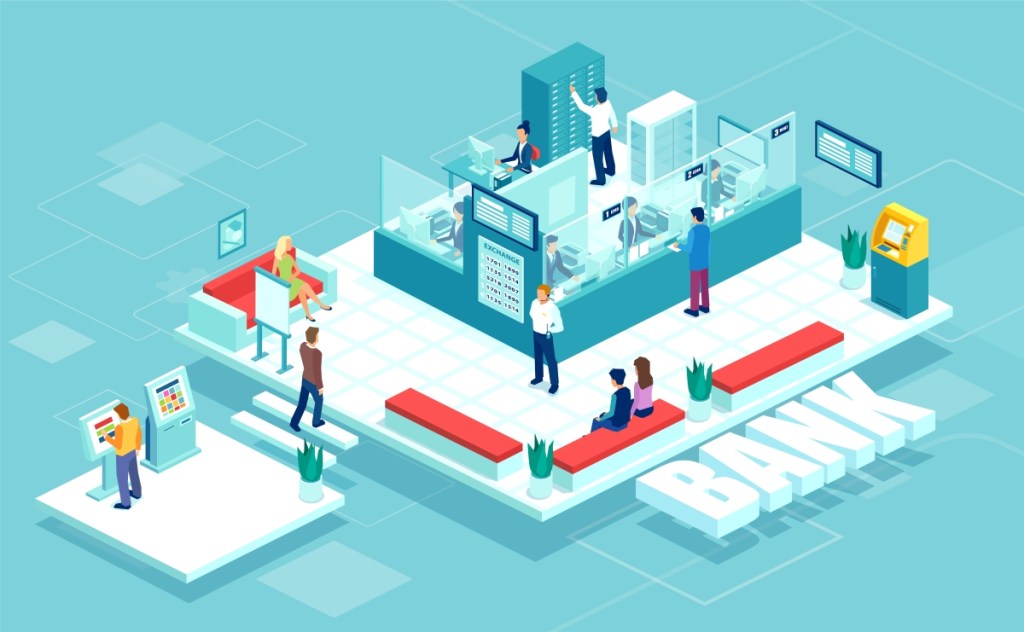 ---
Fostering deep customer relationships has long been a core strength of community banks.
Before the rise of digital-first banking, welcoming in-branch experiences and excellent person-to-person customer service was enough to develop deep customer relationships but this has fundamentally changed. To maintain their customer relationship edge, community banks need to get serious about leveraging their most valuable asset: data.
Community banks that succeed in the digital-first environment will leverage data to deepen the customer relationship at every step of the customer journey. From attraction and onboarding through to activation and retention, data plays a critical role in helping the bank build trust with the customer and thus deepen the customer relationship.
First impressions matter: data can help community banks get them right
Deep customer relationships start from the first touchpoint. In today's digital-first environment this first touchpoint is typically an online advertisement. Relevant online ads build trust with customers, irrelevant ads erode trust. Community banks can use data to ensure they are serving the most relevant advertisements possible to potential new customers.
While traditional marketing tools allow community banks to target a segment of potential customers based on demographic or geographic criteria, modern data-powered tools such as Facebook's Pixel automatically "learn" which advertisements customers might find relevant and thus are more likely to click through and convert.
This new class of data-powered marketing tool prioritizes the quality of each first impression over the total quantity of first impressions, driving deeper customer relationships in the long run. Choosing fintech partners that support a wide array of modern data-powered marketing tools gives community banks the power to get first impressions right by leveraging data.
From first impressions to committed relationships: data eases the path to yes
What happens once a potential customer has responded positively to a relevant online advertisement?
Does their online onboarding experience look and feel like it is from the 1990s?
Does it ask for too much information, the same information twice or information that the community bank ought to be able to determine?
If the answer to any of these questions is yes it is a sign that the community bank can leverage data to improve the customer onboarding experience and deepen the customer relationship.
A modern user experience for customer onboarding is no longer a "nice to have" for community banks. Look and feel go a surprisingly long way to building trust with customers and community banks that have recently modernized their account opening process will confirm that a more streamlined user experience converts at higher rates and creates higher levels of trust with customers.
Asking customers to enter the same information multiple times during onboarding is similarly a data failure and hints at larger issues. Is this data siloed? Are backend systems not playing well together? Is the data model incorrect, incomplete or simply not "smart" enough to deliver?
Ultimately, community banks are the stewards of their customers' data, and investing in getting customer onboarding right goes a long way in showing potential customers that the bank takes this stewardship seriously.Community banks that leverage data to streamline onboarding will convert more customers and build strong relationships. Modern KYC systems can augment customer data on the backend to greatly reduce friction and manual input during the onboarding process.
Retaining and delighting customers through smart, "hyper-personalized" recommendations
Once a customer has onboarded, the question becomes about how community banks can systematically deepen the customer relationship over time.
Personalized digital experiences are taking over everything from food delivery to retail. Within these experiences, customers don't just expect to be treated uniquely, they also expect to be treated in a way that aligns with their values. Banking is no exception.
In the new era of data, deepening customer relationships requires going far beyond standard recommendation systems. It requires leveraging machine-based Recommender Systems learning for dynamic hyper-personalization—the ability to use data and analytics to develop a deep understanding of each customer's needs and desires and orchestrate a set of tailored experiences across digital and human channels.
With the widespread adoption of data warehousing solutions and machine learning as service providers, community banks have an opportunity to build on the trust they've earned within their communities by creating a more fine-grained picture of each of their customers ' individual financial lives without needing to develop a core competency in Artificial Intelligence or Data Engineering.
Building trust through data
The modern digital-first banking environment presents both massive challenges and opportunities. It is poised to create winners and losers in the community banking industry. The community banks that win will be those that leverage data to improve all aspects of the customer lifecycle.
By doubling down on the primary value add and competitive edge that community banks bring to the table, they will continue to foster a deep and lasting relationship with the communities they serve.