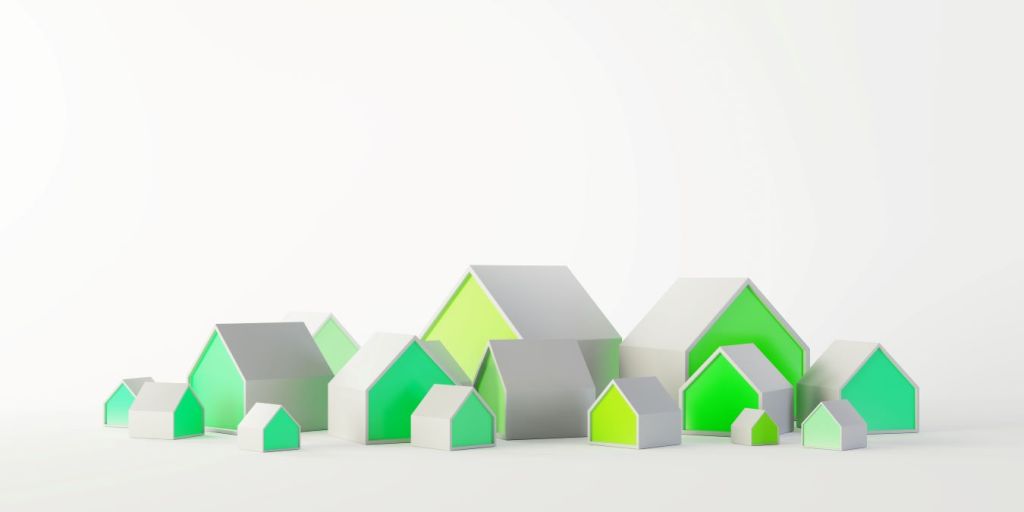 The real estate software ecosystem is ripe with platforms that simplify workflow, advocate transparency and expedite processes. Agents, brokers, title officers and LOs are quite literally swimming in data.
However, until now, there hasn't been an offering for these users to both leverage the consumer-facing technology they use daily while allowing them to reap the benefits of an ancillary revenue stream through closed transactions.
To bridge that gap, Atlanta-based MooveGuru launched YourHomeHub, an "everything home" consumer portal that can monitor home information, store documents, generate home repair estimates and find local contractors.
Historically, MooveGuru's bread-and-butter has been their mover connect and engage models – digital platforms that help homebuyers not only move into their new abodes but also maintain it along the way. The proptech provides opportunities for homeowners with moving costs and services, triggering emails ahead of the move for local resources and even discounts. The tech is sold to agents and loan officers who then provide these tools to their customers.
In March of 2021, MooveGuru brought in Kathleen Kuhn as EVP of Strategy to help expand the company's consumer services beyond the move and launch the YourHomeHub franchise offering. Kuhn, who went on to become the company's first female president, was previously the chief executive at HouseMaster Home Inspection and PatchMaster Drywall Repair, serving almost 400 franchises, before selling HouseMaster to Neighborly.
With Kuhn at the helm, YourHomeHub's franchise model expanded to 20 states in just 180 days.
Kuhn accredited the Hub's popularity to the fact its homeowner resource can be provided by a real estate professional or loan officer as a gift to their customers at no cost to the consumer. In doing so, the same professionals can now also receive exclusive marketing opportunities to their spheres of influence simply through the platform.
By buying a franchise of MooveGuru's proptech, franchisees can generate ongoing revenue through sales of subscriptions. One of the key values for real estate professionals or lender subscribers is they can prevent competitors from engaging with some of their most-coveted contacts from the dashboard, securing these long-term relationships and lead sources.,
According to Scott Oakley, MooveGuru's CEO, founder and "Head Guru", the average agent has 397 sphere-of-influence contacts in their system. This is based on the 68 back-end systems MooveGuru pulls from, including Keller Williams' Command, Realogy's Dash and MoxiWorks. However, if agents can't identify which of these contacts actually plan to buy or sell in the short-term, potential business can be lost.
To mitigate this, real estate professionals can use YourHomeHub, whose AI-learning technology will inform agents when their contacts click on one of 28 different buying and selling triggers within the hub. Something as simple as checking the mortgage rates of the day will ping a franchisee to pursue their leads.
FinLedger recently spoke with Kuhn to discuss the strategy behind franchising its proptech products, the success it garnered and the future of its AI-powered platforms.
---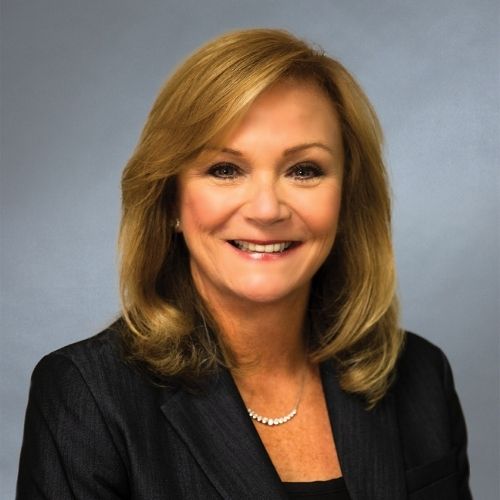 FinLedger: Let's start at the beginning, what were those initial meetings like when you all decided to franchise MooveGuru's technology?
Kathleen Kuhn: Although it's been a fast run, it's really a story that began five years ago.
Our founders, Scott Oakley and Brian Friemel, who both came from real estate technology and business, founded MooveGuru, began building the foundation for what we're launching now. They've built this incredible network of relationships and integrations in the real estate industry and products that deliver ongoing tools for real estate professionals with the intent to create customers for life.
And that's what it was all about, helping these professionals to maintain and grow their connections with their sphere of influence. That connection happens primarily during the move, so they were really focused on helping real estate agents help their consumers in the process, both from a cost perspective and an ease perspective.
FL: What's the market benefit behind this franchising opportunity?
KK: The franchise gives franchisees the exclusive rights to market and sell the services of YourHomeHub. Most people think of a franchise as a hotel or a sub shop or maybe a cleaning service, but the reality is that franchising is really a model for business expansion.
When we were launching YourHomeHub, we considered our go-to market strategy and what we've done traditionally, which is hire salespeople and go into the marketplace and pursue the thousands and thousands of real estate professionals directly. However, what we did choose to do was to franchise, meaning now we sell territories. Those franchisees become our sales force while we build and support the product.
They're our first line of sales, and they are now in the marketplace, building relationships and bringing us new ideas for new products. It's a great platform for many, many reasons, not only for distributing your product, but for creating a team of like-minded, very motivated individuals into your company to help grow the business as well.
FL: How do real estate professionals go about buying in to the model?
KK: So we've set up the franchising which is not uncommon with regional franchisees and what that means is if you sell an entire region then that franchisee owns that entire region and generally they will sell smaller territories within their region to individual franchisees.
There's really two layers of support. There's a franchisor that supports the regional franchisee, and then the regional franchisee supports the unit franchisee. But the regional franchisee, the unit franchisee and ourselves are all focused on one thing and that is out marketing the program to the marketplace.
What they pay for initially is for territories, which has exclusive rights to market they service in that territory, and really any business that's generated within that territory, they generate revenue from.
FL: You all managed to expand this opportunity to 20 states in just 180 days, what was that expansion strategy like and how did you all deploy it to service all of these territories?
KK: The most important thing for any franchisor starting out is to make sure that your new franchisees, as you're watching them, are very strong. Every franchisor wants to make sure that their franchisees are well qualified.
What we did, with over seventy combined years of experience in the proptech and real estate industries, we primarily targeted either contacts that we knew were already already looking for additional revenue sources in the industry.
One of the key components of the real estate industry right now is a downward pressure on profitability for the average real estate broker. So many of our franchisees are real estate brokers, but all of them are entrepreneurs. And frankly, most of our business was sold from either our initial referrals and then their referrals. It's been growing momentum on its own.
FL: What is next for YourHomeHub moving forward?
KK: The initial release of our consumer product will be later this month and is set to go live. We've got a pretty aggressive roadmap that we have in place to take us out through 2023 to continue to add functionality into the platform.
Most of what will drive the platform will be based on data driven decisions. So we will be monitoring what our users are using, what they like and their feedback. But again, considering it's new, and there's really never been a platform that had all these various features and functionalities and aspects, we definitely want to learn from our users.
The second big push in the product is our home services element. So we have over 315 home service providers that are part of our network. They're all referred by local real estate professionals, and from day one, they'll be accessible to our consumers in every marketplace. In other words, we'll continue to recruit those providers and continue to make it easier for our platform users to be able to utilize their services.