Shibani Sanan grew up studying medicine, with plans to be a doctor. In her spare time, she taught herself to code and design software, eventually leading to a number of consulting jobs in India. Having grown more passionate about software development, Sanan spent the last 20+ years leading both small and large tech teams at a number of companies — with her most recent tenure at Google where she led a 1,000 person engineering team.
When she began looking for her next career move, Plaid's mission resonated the most.
"It's ambitious and it has the potential to really change the way people get access to financial services," Sanan told FinLedger.
"Personally, as an immigrant, I've experienced the struggles of applying for an auto loan and unable to do so because of limited credit history and most recently, I was looking to buy a car for my daughter and we had to produce all sorts of paperwork for income verification," said Sanan. "It really dawned on me that this is a real problem that technology could really solve for — how can we make this process a lot easier, more accessible to more people?"
In her new role as Head of Engineering for Financial Access and Credit at Plaid, Sanan will be leading teams to solve two issues — access to financial data and access to credit. Sanan sat down with FinLedger to discuss the ways that tech can promote financial freedom and how fintech juggernaut Plaid has been working toward greater diversity, equity and inclusion (DEI) initiatives globally.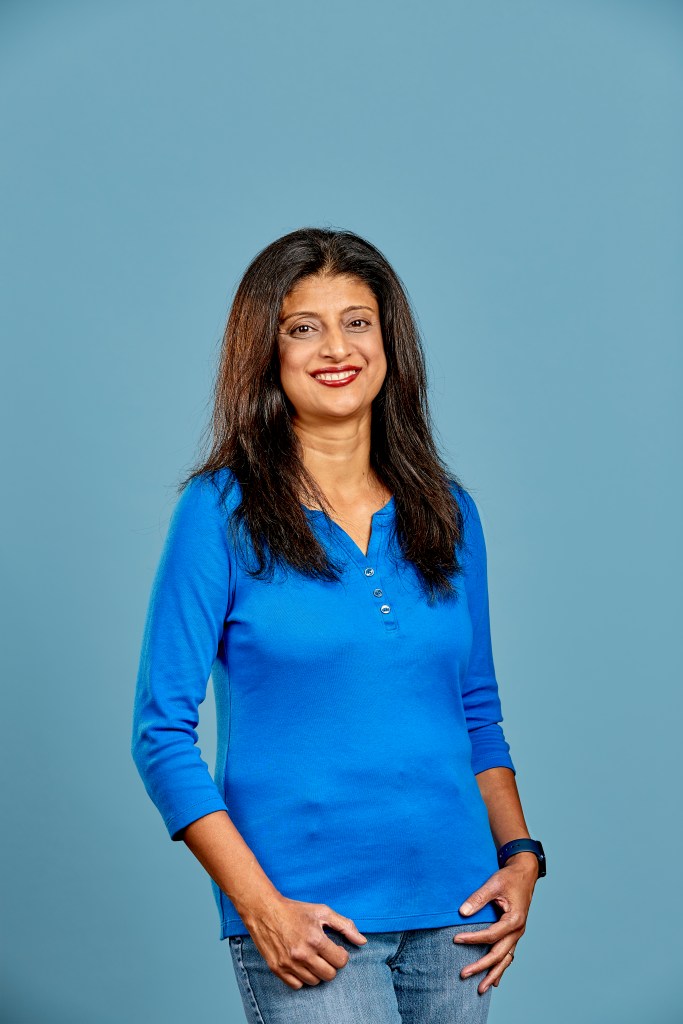 FL: How can tech help with DEI initiatives? Where does it fall short?
SS: I think in the fintech space specifically, one of the things that we saw during COVID is that a significant proportion of the population are still left out of the financial services ecosystem — unbanked (6%) or underbanked (16%). On top of that, one in five Americans today are credit invisible.
A lot of this has to do with how we've fundamentally misunderstood financial exclusion in the US and that means rethinking and reestablishing what access truly means and developing an ecosystem that allows for more access to more people. We still have a lot of work to do here.
The good news is today, we have a lot more data and technology at our fingertips to solve for this. More underrepresented groups are experiencing financial services tools today for the first time through fintech. I'm motivated and heartened to know that their outcomes can only improve as we continue to tackle this problem and make financial access more readily available to more people.
FL: What obstacles are there in building inclusive tech?
SS: I don't think of these as obstacles. I think there's green field opportunities everywhere.
We're still in the early stages of examining how best to leverage technology to remove systemic biases in the lending process. You're starting to see companies that are rethinking how to determine a person's holistic financial picture by leveraging alternative data and building AI models that help to make consumer lending processes more equitable.
This is what gets me excited — one of the teams that I'm currently leading is working on exactly this. We're thinking about how we can improve consumer lending outcomes by making it easy and seamless but also looking at all of the factors that can contribute to someone's financial well-being to improve the decisioning process for lenders. Our goal is to develop an inclusive and equitable credit system that supports more people.
FL: When I think of Plaid I think of financial integrations. What is Plaid doing to make fintech more accessible?
SS: We think about access in two ways: connectivity and data insights.
At the highest level, we're focused on enabling connectivity to over 12,000 financial institutions worldwide. What that means is that no matter what fintech app a consumer uses, or what financial institution they bank with, this connectivity will enable magical moments as they navigate different apps and financial solutions to manage their financial life digitally. And on the backend, to facilitate these experiences, it's about the data and insights.
A lot of what my team is focused on is improving the quality of the data to enable all types of use cases: like lending, payments, account funding and so on and to power these use cases, we also provide differentiated insights with data science and machine learning so that fintech providers can have a holistic view of a consumer's finances to offer better products to support their needs.
FL: What are you most excited about your role at Plaid going into the next year?
SS: I knew that in my next role, I wanted to be in fintech and there truly is no better place than Plaid to have a front row seat into shaping and influencing how digital financial services will continue to make an impact on all of our lives.
My teams are focused on building the technical infrastructure to support the future needs of open finance along with financial institutions, fintechs and policymakers, we're looking at machine learning models that can effectively provide differentiated insights that make consumer lending processes more efficient and inclusive, I couldn't be more excited for what's to come.
FL: What advice would you give to a young girl or young woman trying to break her way into financial technology?
SS: This is advice I would give to any young girl or woman breaking into any career — this is advice I give to my daughter who just started college. The first thing is to advocate for yourself — take your career in your own hands.
There's no one better to advocate for you than yourself.
Don't be afraid to speak up.
I had to learn this the hard way — I was always too humble and never spoke up about my achievements. So now I give this advice to everyone. Related to this is to always say "yes" to stretch opportunities in your career even if you think you are not fully ready for it.
OK maybe that is a little too strong — at least strongly consider opportunities knocking on your door and don't decline them only because you think you are not ready for it. Tell yourself that you can do it and don't give in to that impostor syndrome!