The following interview with RentCheck co-founder and COO Lydia Winkler, covers the company's founding, mission and plans for the future. The company offers a mobile app that allows tenants to perform self-guided property inspections and eliminate disputes over security deposits.
RentCheck, founded in 2019, participated in the 2019 Techstars Atlanta Accelerator and most recently completed a $3.6 million seed funding round in August 2021.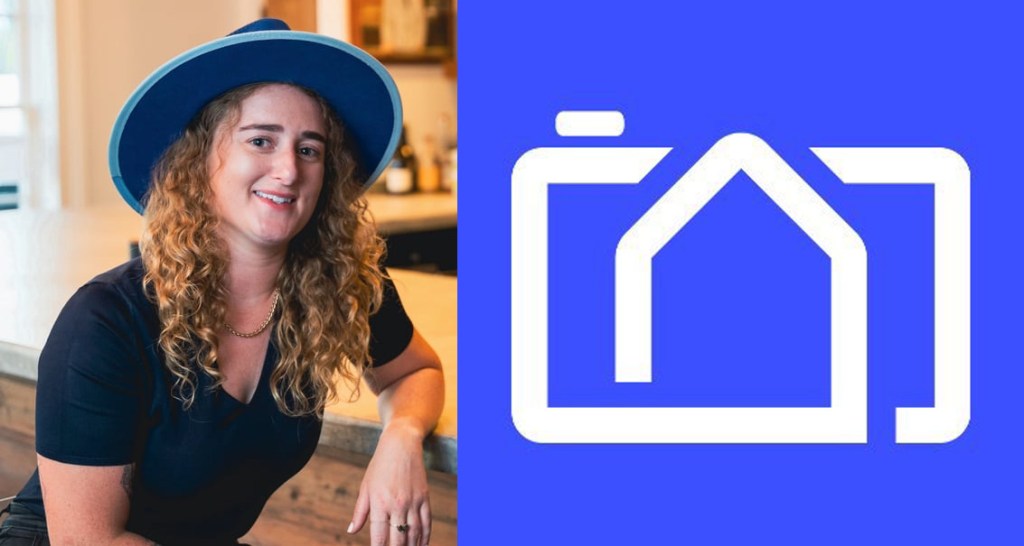 Q: First off, could you just describe RentCheck in your own words, its creation and the services you offer?
A: We are a property inspection platform. We enable anyone to do property inspections from their phone for residential units. Whether that's move in, move out, periodic inspections, maintenance checks, exterior.
A little backstory about how RentCheck was born: RentCheck is headquartered in New Orleans, and I moved here seven years ago from San Francisco. I was working in tech out there, and moved to New Orleans to get my JD MBA at Tulane. After my first year of law school, it came time to move. Thirty days came and went, and I never got my security deposit back. I was really frustrated by that situation. I thought it would be an injustice not to pursue it. So I represented myself, I sued my landlord in small claims court, and one of the reasons I won was because I took meticulous photos of the move out condition of my apartment.
But that whole process took well over a year and a half, which was time consuming and stressful. I realized, you know, not everyone has the time, education and funds to solve these problems. There's problems with their landlords and small claims court, and 30% of all residents each year will have a dispute with their landlord over security deposit deductions, which equates to about $6 billion in security deposits with the average deposit being $1,000.
A few months later I was in business school orientation and on the first day of school, I met my now co-founder Marco [Nelson], who had been a property manager for 10 years. For him, documenting apartments to avoid disputes with tenants was always cumbersome, but also a hassle because he physically had to go to the place. So, together, we created RentCheck and again, what we do is empower residents to be a part of the inspection process.
So in lieu of a property manager or a maintenance coordinator going out to do these lease renewal inspections or periodic inspections, residents can do these inspections from their smartphone. It's a completely guided experience through our app, so we walk you through exactly what to take photos of and ensure every crevice of the unit is covered. Once the inspection is done, whoever isn't there can sign off on it, and then the property manager can approve it and sign off on it or request for revisions.
Q: I saw that all documentation is done within the app? What does that mean? Why did you make that decision and what has been the response to that?
A: We get a lot of questions from prospective customers. How we make money is, property managers pay us a monthly subscription based on the number of units we manage, and we're free for residents. So one, by having it all within the app it maintains the integrity of the inspection.
Everything's time stamped, geotagged and stored within the cloud. It also prevents having to store all of these images on your own device, which is great for residents, but also property managers that are doing inspections internally, for example turn inspections, common area inspections and multifamily buildings as well.
So we get that question from prospective customers quite a bit. And the response has been great; over 89% of residents that are sent an inspection request by their property manager through RentCheck completed on time, and we handle all of the inspection reminders, and that's really our bread-and-butter.
It's getting residents to do these inspections so landlords and property managers don't have to, and we send them email reminders, and text message reminders as well.
Q: Can you talk about your recent seed round, early funding and the Techstars accelerator?
A: We founded this company in spring of 2019, and sort of raised a pre-seed round and then we did Techstars Atlanta in July. We by no means were built with a pandemic in mind, but just so happens our product enabled social distancing, so we grew about 1,000% and then raised some more money. We raised $3.6 million total in seed funding, and in terms of Techstars, they did a follow on investment as well. So we did the accelerator program and then they invested again in us.
Q: I just want to know what have been the biggest points for building out with that funding, and just looking forward what or where do you see expansion?
A: So when we first started the program, and why we did Techstars, is the MD at Techstars Atlanta is a big product guy. We wanted to get to product market fit. We weren't there yet, and so that was our goal going into Techstars.
We got there. Then COVID happened, and that really put an explanation on what we're doing, why we're doing it, and why it was necessary. Now with this seed round, it's all about growth. So we have product market fit, and now it's about going to market and making sure that we are getting RentCheck in as many units as possible.
There's 46 million rental units in the United States. That's a lot to go around. We recently built out our sales team. I was doing all of our sales up until May of last year, and now we have a team of five. So that's that's really our focus – growth on the sales side and key partnerships that enable us to grow.
Q: Seeing how COVID drove growth for RentCheck, now that we are sort of coming out of the pandemic, what are your thoughts now? Is there still a need or are people fine with going back into homes?
A: What we've seen is residents prefer not having to let someone into the home, regardless of COVID. Because it frees up their schedule. They don't want to leave work early, or leave something early to let somebody in. They can do the inspection from their own phone on their own time, just within the allotted scheduled period.
On the property manager side, I mean the ROI for them is quite significant. We have property management companies that are recovering 30% in management fees, because they have all these maintenance folk or inspectors that can do other things, as opposed to driving unit to unit to do those inspections. In general what we're seeing is that people want visibility on their units, and we enable that to happen. It's all about preventative maintenance.
Here's an example. For our customers in the Southeast, making sure air filters have been changed once a month, so you are maintaining those HVAC units which are really expensive. For our customers in Northern climates, making sure that the sidewalks have been shoveled after a snowstorm. All those things that are key to property management, but are hard to keep tabs on and we enable that to happen. Also, proptech as an industry isn't going anywhere. People are renting now more than ever. People are moving a lot, especially in light of working remotely, and so the need to have more tech-enabled solutions is now more present than before.
Q: Talking about the separate markets, and looking at different things for different places. What is your strategy? Are you trying to focus region by region or just keep steady growth across the board?
A: We're not focused on any particular region. We have people using us everywhere from rural South Dakota, to penthouse apartments in San Francisco. And that goes for not just like different geographical climates, but different socio-economic environments as well. Our app is also fully available in Spanish and is used by native Spanish speakers every single day.
That's one element of it. In terms of like our focus in range, when we created RentCheck, we were building it for people like my co-founder, who had 10 units, and those 46 million rental units in the United States. 39 million of those are in single-family homes or buildings of 20 units or less, so the market is fragmented.
But now since we've grown, we are focused on those property management companies that have a couple 100 units to several 1000, but people that have less than that are still coming to us on their own and signing up.
Q: I know you just said you've been hiring marketing and sales. I just want to know what the team size is like and if you're planning on adding more?
A: So this time last year, we had six people and now we have 19. That's 400% growth in a year, and we're definitely plan on doubling the team by next year. We're also in all 50 states, all over Canada and Australia, and have several 100,000 units on our platform.
Q: Looking forward into 2022, what are some maybe obstacles that you're excited to tackle? Or just big goals for you as we head into the meat of the year?
A: In general, our big goals are figuring out which marketing channels work. We have not spent any money on marketing, so this is an exciting opportunity now that we have funding to see what sticks and what is resonating?
Another big challenge, and I'm not the only one, but just hiring. How do we build up our team? What does that look like? We sort of have a hybrid model, about half of our team is full time in New Orleans and the rest are remote. That's more of like an internal question or answer to your question.
And then growth, seeing what sticks because we've cast a wide net. But is it going to be more multifamily or single-family? We've done a lot of product updates to appeal to the large multifamily segment, and so now we're putting a lot of effort on the sale side to those folks and seeing where our growth comes out.
Q: Talent is a big problem for a lot of companies nowadays, everyone's struggling. I just want to know, when you're looking at people, what are the biggest things you are looking for?
A: It definitely depends on the role. You know, hiring a software engineer versus the salesperson is very different. But in general, I would say for non-technical roles, it is finding someone passionate about the mission, which is to make renting fair and transparent, and working towards that.
And then people that can wear a lot of hats, aren't afraid to get their hands dirty and really want to be a part of a team. It's an exciting time to be a part of a startup, let alone in proptech and in this space, and so its about finding people that really are inspired by what we're doing and want to be a part of it.
Q: That's all I have for you, but is there anything I didn't ask that you think I should know about the product or RentCheck in general?
A: I think we're figuring out a lot. Through regular inspections, we are capturing a lot of data around depreciation of assets or how often things need to be fixed or looked at. That's really where we're headed. As we capture more data, we can enable property management owners to make better decisions on what they're purchasing, so I think there's just more to come and I just wanted to mention that.
Q: As this data is coming in, right now is it just, 'Let's get out," before you start thinking about adding any stuff like that, or are new products a thought too?
A: Inspections are just one piece of the resident lifecycle, you know, the residential rental market is $100 billion industry. We're delivering on that core value of eliminating disputes over security deposits, but there's a lot more in terms of automating the maintenance work order system.
Then also ratings and being able to pair better renters with property managers. We always ask prospective property managers, 'What would you rather see when you're evaluating a prospective tenant, their credit score or how they treated their last department,' and they always say the latter. A credit score is not indicative how you're going to treat a place.
And so renters using RentCheck, they take RentCheck with them, so they can share their previous move out inspection with their new property manager and their network affects to that.