In recent years, the generation of fintech for small and medium businesses (SMBs) has diversified and spawned internationally – working to shape how and when small businesses can access money and utilize it to the best of their ability. Quickbooks, the accounting software developed by Intuit (NASDAQ:INTU), is one such company on that mission.
It's launched a succession of solutions recently, including QuickBooks Cash, a business banking offering that earns high-yield interest and a QuickBooks Card Reader meant to rival that of digital payments giant Square.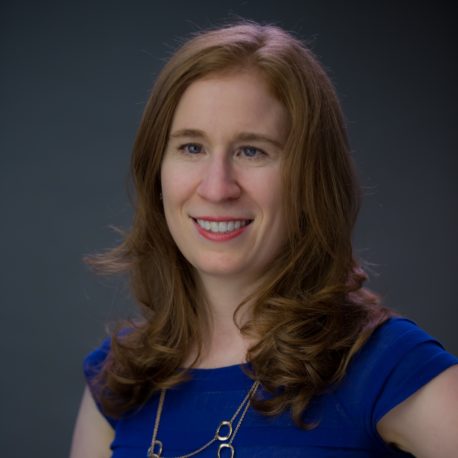 Rania Succar, QuickBooks Money senior vice president and business leader spoke with FinLedger to discuss the evolution and significance of growing fintech for SMBs.
Prior to joining Intuit five and half years ago, Succar spent five years at Google where she led product commercialization, sales strategy and innovation in a number of roles.
In 2017, she led the launch of Quickbook Capital which provides funding for Quickbooks small business customers resulting in over $750 million being dispersed to SMBs. That same system facilitated $1.2 billion in PPP loans during the pandemic.
Answers have been condensed and edited for clarity.
What is the importance of building tech for small and midsize businesses and enterprises?
Well, it's everything, as we think about just economic prosperity and powering the economy. Small businesses are so critical to that. Small businesses contribute close to 70% of all job creation in the US. So if you think about the individual household or family, they are deeply influenced by the success of small businesses.
Now, small business success is very uncertain. In fact, only 50% of small businesses remain open within five years. It's very hard to succeed as a small business owner. And so we at Intuit are very, very focused on increasing that success rate. It's the NorthStar for everything we do across the QuickBooks franchise, asking how do we get that success rate up?
It turns out, one of the biggest reasons small businesses fail is cashflow challenges. 60% of small businesses struggle with money or they can't access a loan when they need it. The decline rates are very high. Typically less than a third of small business can actually access that capital when they need it.
So imagine you are doing work and you've paid your employees and you've paid for the supplies, but it takes you 30, 60 or 90 days to get paid by your end customer. And they're doing work in multiple systems. So they've got different bank accounts, different payroll providers and different accounting systems.
The cognitive overload of trying to understand your finances is very overwhelming. In turn, we want to increase that success rate for small businesses, given how important small businesses are to the economy. Its meeting these massive potential money problems with massive technology to change those outcomes for small businesses and help small businesses take complete control of their money.
What do you think is most important for tech centered on SMB success?
When it comes to our products, we are on a mission to make sure small businesses have complete control of their money. By doing so SMBs get:
Financial Stability – We want to make sure they always have capital on demand as they need it. If they are running into a working capital problem and they want to take another job, or if they need to make their sales taxes and they're running low on money, they'd be able to access either savings that they've set aside or capital that QuickBooks can offer.
Clarity and transparency – Being able to go to one place and understanding where they stand as a business instantly. Can they hire another employee? Can they take on another job?
Reliability – Making sure that when these small business need their money, they get their money. Often times small businesses will have their money held by a payments provider and see unexpected delays.
The most important thing is money moves quickly. The network is instant. Plus, we've got forecasting capability so you can plan what your cash flow will look like for the next 90 days.
You all are a large entity in the accounting software space, what is the typical size of the small businesses you work with? What does that environment look like?
QuickBooks small businesses tend to be fewer than 10 employees but we've got 100 employees as well. Our offerings spans all types of small businesses, either the self employed – so no employees very early on – small businesses of up to 10 employees, and then what we call mid market, which is up to 100 employees. But overall, even the 100 employees are smaller compared to the sector that traditional banks are serving through small businesses.
Do you all work with banks directly or how does the cash flow occur?
We have a ton of partners. We have several critical partnerships with banking partners, and a lot of this is enabled through banking partners and different banking integrations.
Do you have any advice for those trying to grow in the fintech space?
This is a sector that is full of purpose. Of all the things I've done in my career, the purpose of the work in fintech is very unique and meaningful. There are a lot of players in the fintech world, and it is a very crowded landscape. And so one of the hard things in fintech is to identify differentiation and sustainable differentiation that allows you to serve and grow your presence in the space in a very big way.