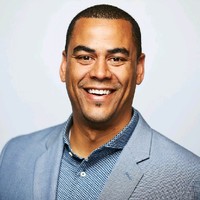 RentSpree, a rental software proptech startup, announced hiring Laserfiche Marketing VP Channing Fleetwood as its new chief marketing officer, according to a press release.
In the new position, he will be responsible for driving the company's brand strategy, demand generation, product marketing, public relations and corporate communications.
Fleetwood comes with 15 years of global marketing experience, and is expected to lead rapid growth at RentSpree following the company's recent Series A last July. He most recently led Laserfiche's global transition to SaaS as VP of Marketing, previously working as Global Marketing Manager at Gogo.
"Channing is an incredible addition to our executive team, and hiring him underscores the rapid growth at RentSpree. In 2021, RentSpree's employee base grew by 200%, this makes now a perfect time to accelerate our innovation in the real estate industry. As we do, we want to bring in forward-thinking leaders, like Channing, into the mix," said RentSpree co-founder and CEO, Michael Lucarelli.
Founded in 2016, RentSpree offers tenant screening processes, renter management and partnership programs in all 50 states. The company also offers its services through a rental screening API, and has grown its database to serve over 500,000 agents, owners and renters across the US.
The platform targets a heightened rental market, with first-time home buyers making up a third of sales. RentSpree data indicates that MLS partnership tenant screening is up 152% year over year (YoY) as of late 2021, according to the release, showing demand for the product.
The company has made several moves since it closed its $8 million Series A led by 645 Ventures, including a partnership with the FMLS, the fourth largest Multiple Listing Service (MLS) in the country.