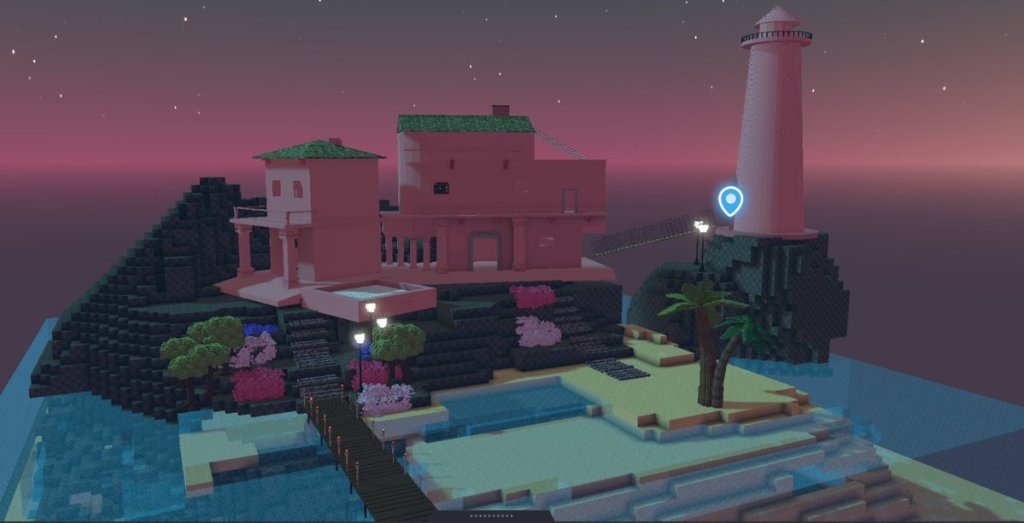 Alternative asset crowdfunding platform Republic has rebranded its metaverse real estate investment arm, Republic Realm, to better align with it mission on becoming the "gateway to the entire metaverse ecosystem."
Coined, Everyrealm, the now private company will remain a minority investor through Republic as it continues to expand its property reach in metaverse platforms like Sandbox and Decentraland.
According to Everyrealm, the company also staked land in 23 other metaverse platforms including Fantasy Islands, an ultra-luxury master planned community in the Sandbox, Metajuku, a shopping district in Decentraland, Realm Academy, an online educational campus located in Somnium Space and the GFT Shoppe, a multi-metaverse retail concept that sells NFTs inspired by cult brands like Atari.
"Metaverse real estate development is all about placemaking," said Janine Yorio, CEO of Everyrealm. "Everyrealm creates innovative and addictive social spaces that are futuristic and interactive like video games but still familiar to a mainstream audience, by invoking real-world architecture, culture and events."
In addition to the rebranding, Everyrealm announced the closing of a $60 million Series A financing round led by Andreessen Horowitz (a16z). This marks one of the largest Series A funding rounds for a company led by a female CEO.
Other participants in the round included repeat and new backers as well as some angel investors including Coinbase Ventures, NGC Ventures, Dragonfly Capital, Hashed, Lightspeed Venture Partners and a flock of others.
"We are building the gateway to the metaverse, to do for the metaverse what Coinbase did for crypto, what Netflix did for streaming entertainment, and what Google did for the internet," said Yorio.
The Thursday funding arrives just four months after its parent company Republic snagged a $150 million Series B round led by Valor Equity Partners in October, the same day the company dropped hints it is looking to build a compliance-focused marketplace for digital securities to be bought and resold.
In 2021 alone, metaverse data provider, MetaMetric Solutions, found real estate sales on the four major metaverse platforms reached $501 million, and estimates at this pace, sales could reach nearly $1 billion in 2022. Most recently as Tuesday, Spanish proptech pair Metrovacesa and Datacasas Proptech set up virtual real estate office in Decentraland based on real world properties.