With home prices rising considerably over the past year and inflation causing cash flow issues for many homeowners, a number of startups have risen up to give alternative options to access home equity.
One company attempting to solve the problem of tied up equity, and give homeowners options when it comes to accessing that equity and solving cash flow issues, is proptech Splitero.
Founded in 2021, the company offers owners cash lump sums in exchange for a share of a home's future appreciation. The company says this gives them flexibility and the help they may need with bills, repairs, or other issues, while requiring no additional debt or monthly payments.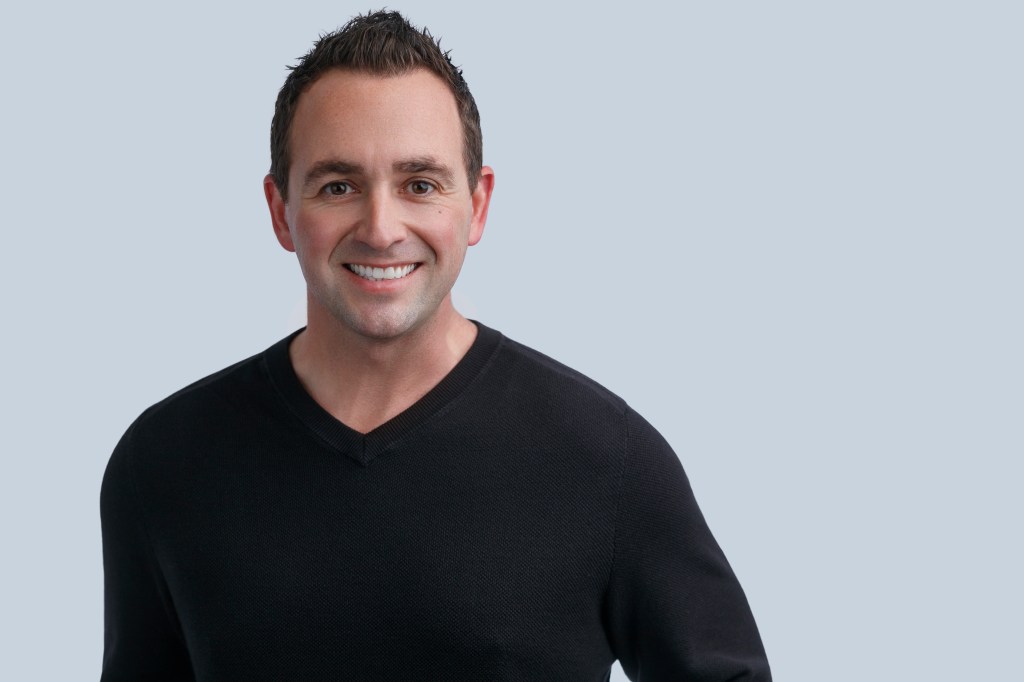 The company also recently raised a $5.8 million venture round led by Gemini Ventures, and secured more than $1 billion in debt funding.
FinLedger spoke with Splitero CEO Michael Gifford, who previously served as VP of Sundae and was part of the early team at Kiavi, to discuss the company's home equity services, its recent fundraise and plans looking forward.
Q: First off, can you just describe Splitero, the services you offer and how they work?
A: Splitero's mission is to help homeowners access their equity without additional debt or monthly payments disrupting their lives. We give homeowners a lump sum of cash in exchange for a share of their home's appreciation. We offer a 30-year term, and we ride the appreciation or depreciation with them. There is no sort of timeline outside of that 30 years that the homeowner has to work on, so they can sell, pay us, refinance or do whatever they want on their own timeline.
Q: Can you talk about your story, how and why you launched Splitero and the impetus there?
A: I've been in the residential investment space for 12 or 13 years now. Really over the last few years as the market has run up and the financial uncertainty in the economy has been going on, there are a lot of homeowners that we were coming in contact with as future companies. As you know, I started Sundae from the ground up with Josh [Stech], who is a good friend of mine. We were in contact with all these homeowners that didn't want to sell, because there's nowhere else for them to buy. The rental market is crazy right now. But they needed cash and they just don't have a traditional option.
I started looking around and that's how I found this space and realized that there are only a few options for these homeowners, and it's only getting worse. You know so many people have 50% of equity in their home, but they have less than a 700 FICO score. There's no financial institution or product that they can go get. Maybe they have a FICO that they could get a HELOC (Home Equity Line of Credit), but they don't want another $600 a month payment. So really, you just have so many homeowners that are classically asset rich and cash poor. Right now they're making the decision of, "Do I get a credit card? Or do I sell my house?" And when they sell their house, it's the worse case scenario for them and their family. That's really why I wanted to jump into the space.
We did a really good job at Sundae at making a homeowner-first product, and this is kind of the same thing. We're really charging forward with the homeowner-first ethos here. I think we can significantly change this, but as you look at this product in the space and where the real estate markets are going, this should actually change how people think about owning a home. Why does anybody need to own 100% of their house? Most homeowners scraped together 20%, put all of that into one asset and it's just super risky, right? This product can allow them to either diversify, save, pay off debt or whatever the case is. I thought it was time to really, really jump in and make a significantly better experience and product for these homeowners.
Q: You recently raised a $5.8 million seed round led by Gemini Ventures. How did you get into contact with them and what was that process like?
A: We went for a pretty targeted outreach on our funding. I think there's a couple things there. One, due to my experience I had some relationships already, but this is a product that most don't know about and it's kind of difficult. It really lends itself more towards the PropTech and FinTech scenes that understand what's going on. So I met with Chris and Adam, and right away just gelled with them. They're both great. They're also super intelligent on the real estate side, and they really got it from day one. I think honestly they were bought in probably our first meeting. They're like, "Yep, we get it. We like you as an operator" and said they were in and leaned in pretty hard. The rest of the funding fell into place as we went. The majority of it was raised before Thanksgiving, and then we started hiring our leadership team who started just after the first of the year. We've just been on a crazy sprint since.
Q: What would you say are your biggest plans for deploying that equity funding, as well as the $1 billion you secured in debt financing?
A: We will be in California for the majority of the year and then we'll expand quite a lot. A lot of state expansion and growing the team, of course. We are building some substantial technology behind this that I think is unseen in this space so far, and a lot of that is in the works already. And then really, I expect to probably be back out to market in not too long with some pretty awesome results and maybe a big Series A.
Q: Do you have any time table on that expansion aspect or details on where you want to go?
A: I think towards the end of the year, and we're still determining but probably 10 to 15 states I would say.
Q: What are the biggest challenges when it comes to this market and product?
A: There are a couple of challenges there. There's still some consumer education to be done on this product for sure, and so a lot of homeowners are going through the motions with us to learn it and really figure out how it works. It's not as straightforward as just selling your house, right? And so there's consumer adoption there.
I think that another kind of challenge here is whenever you're dealing with FinTech or PropTech, you have a lot of the historical real estate constraints. You're trying to go fast, but there are things that slow you down. So we're putting a lot of those things in place like Automated Valuation and Instant Title, and we're building all those products. That's always a difficulty when you're making a FinTech or PropTech company, dealing with real estate curmudgeons if you will. Those are probably the two largest ones.
Q: Looking at your time at Sundae, what were your biggest takeaways there? What did you learn most about the space that you believe was most impactful moving forward?
A: Josh is a great leader and a good friend of mine. I learned quite a bit from being kind of his number two in command for a long time. We started Sundae really similarly to Splitero. There's five of us, and we went on a crazy sprint. I think that the biggest take and learning from there is really, first and foremost, about doing right by the homeowner. We iterated our product at Sundae to get to where it is right now, and that's really because homeowners are being taken advantage of. That thought process, that ethos. Even early on, if you install that decision-making process in your leadership team, you're going to grow and expand and your story gets better and better. That's really the biggest line. Sundae is doing a great thing for homeowners that have homes that need some love. And Josh was fully supportive of me starting Splitero, so I would say those two are probably the biggest things from Sundae.
Q: When you're going out and building a team, how do you split the focus between mission-driven hires and product engineering chops?
A: Ah, no, no. The team has to be fully bought in really, and it's not just on the mission of the company. It's the product, right? They have to understand the need of it. We hired heavy on real estate experts to go fast, and we did the same thing at Sundae. It's a similar playbook, but they fully have to be on board. We're here to help homeowners and we're gonna make decisions with homeowners first, then company, then individual. As long as everybody's bought in on that, and I believe that the leadership team is fully bought in, then you will see those management decisions and future hires fall in line.
Q: What do you think are homeowners' biggest needs, perhaps ones they ask for or ones they are unaware of?
A: For this product specifically, they need to be able to understand how it works, right? I don't think that there's been a lot of great education done on how this product works, how it's priced and really a true comparison. If you look at us and the incumbent, we all are in the same space, home equity investment, but everybody's product works differently. We share in appreciation, some actually share in equity, these are very different things and they actually can cost the homeowner quite a bit.
I think that there is an aspect of how the product works, but also an aspect of what are your other options? We might not be the best option for you, and we're going to tell you that right away. But for many people we will be. I think we really have an opportunity here where we're creating, what could be a 30-year relationship with these homeowners, so that's a pretty intimate thing. They have to be able to trust that you have their best interests in mind as well. That's really what we're trying to do from day one. Then as we grow and we're servicing and helping them, we want them to come back and say, "Hey I'm thinking about selling, is now a good time?" or "I want to ReFi is now a good time?" or "I want to redo my kitchen, what do you think of that?" That's what we're trying to build here.
Q: How do you handle that underwriting and analyzing, and determining if it is a good option for you and the homeowner?
A: There's a few things there. We're trying to really build the tech side of that, and a lot of that is automated, because what that means is a homeowner can come to us and then get cash as quickly as possible. That's kind of that the other portion, of how you're analyzing. It's going to be good or bad or not, it really comes down to your criteria of what you're looking for, but also portfolio dynamics. If you're just buying a couple assets in one place, you're going to have a lot of risk. But if you're able to expand and grow and build and buy everywhere, then you have less risk there. I don't think it's so much of "Is this gonna be good or not?" It's more of, this homeowner needs our help. Let's figure this out for them.
Q: What are your big goals for the rest of the year, and, looking forward, what do you want to see accomplished?
A: I think we started out pretty hot, coming out with a large announcement. We're super thankful that has worked out the way it has and honestly I think we're just starting this at the perfect time. The credit markets are going crazy, interest rates going crazy, real estate just doesn't have a lot of options for people. And so I think big goals for the rest of the year, we will exponentially grow the team. Then towards the end of the year we'll look at expanding into other states.
Q: Is there anything else I didn't ask that you think I should know about Splitero?
A: You mentioned the billion dollars [of debt securitization]. We have awesome, awesome financing to help homeowners. I think that it's imperative for homeowners to really look around and see their options. If they're thinking about this product, but also they're thinking about mortgage product. There are a lot of homeowners now that can still qualify for a mortgage credit, but it might not actually be the best thing for them. This is a product that I think will really grow in a category that will grow, and we have a good opportunity to be a big part of that story.
---
In other recent proptech news, Stoa raised $50M for its single-family investment platform FlipOS. Veev's new CFO Gordon Heneweer also discussed the next steps, and future plans for the alternative homebuilding firm.
P.S. Are you a multifamily investor or property manager? Interested in how proptech is changing the property management industry? Join us for our FinLedger Mini-Con: Property Management, this Thursday, May 19 at 1 p.m. CT. The event will cover the property management segment, and include a fireside chat with Alfred CEO Marcela Sapone and a panel of industry experts.