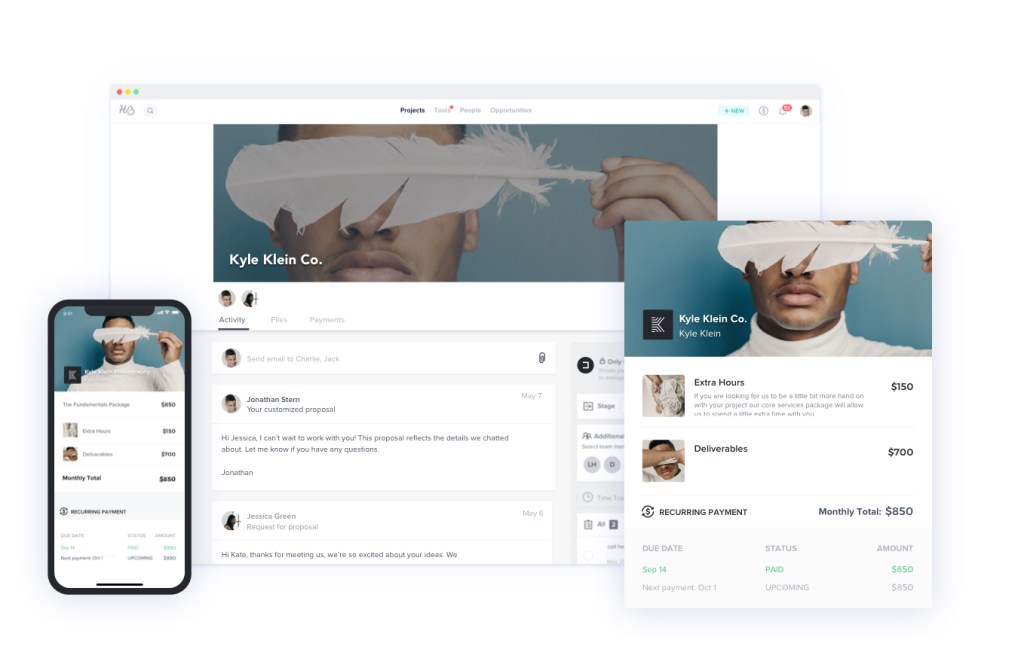 HoneyBook, a Unicorn fintech platform for independent business owners to manage their client and cash flow, announced Wednesday a $250M Series E equity round led by Tiger Global Management with participation from Durable Capital Partners LP, Norwest Venture Partners, Citi Ventures and OurCrowd.
Thanks to this latest injection, the San Francisco-based company has doubled its valuation to a whopping $2.4 billion.
HoneyBook's software manages client interactions from the point when a customer lands on a website through an agreement, invoicing and payment through embedded financial services. Its latest Capital product gives eligible members access to funds needed for business growth while integrating the repayment process into their existing transactions.
Nearly 20 million people quit their jobs between April and August 2021 in a movement referred to as the 'Great Resignation' by U.S. Bureau of Labor Statistics 2021 Job Openings and Labor Turnover report. At the same time, new business momentum carried over from 2020 with more than four million applications filed from January to September 2021, nearly a million more than during the same period last year as reported by the U.S. Census Bureau.
"The workforce of today is seeking greater autonomy over their careers, flexibility in the way they live their lives and fulfillment from the work they do–and that's what it means to be an independent," says HoneyBook CEO Oz Alon. "HoneyBook empowers business owners with the tools and resources they need to own their independence with passion and purpose."
HoneyBook says its service has grown more than 100% over the past year, with $1.9 billion in customer transactions, Crunchbase reported. HoneyBook members' total bookings have now surpassed $5 billion thanks to the tens of thousands of customers that it charges a monthly subscription fee of $39 (plus a 3% transaction fee.)
The fintech is hot off the back of its Series D raise in March that pulled in $150 million dollars in funding led by Durable Capital partners. At the time, HoneyBook revealed its round would invest in product development, new hires and newer verticals to expand in to.
According to HoneyBook, the fintech will use Wednesday's Series E to further advance product development and provide continued value for the growing independent workforce.
"We're witnessing unprecedented changes in the American workforce and immense momentum towards independent work. With a proven track record of innovation and decisive action, HoneyBook is the best-in-market solution to support the success of this emerging category of independent businesses," says John Curtis, partner at Tiger Global Management. "We look forward to strengthening our partnership with this visionary company as they power the future of work."