As the housing market struggles with inflation and low housing supply, homebuilders around the country are trying to use new and improved construction methods to close the gap between home demand and home supply.
One company attempting to solve this problem is homebuilding startup Veev. Based in California, the company uses an alternative, panel-based approach to expedite production, improve sustainability and reduce the cost of building a home.
Through its turnkey approach, Veev provides pre-inspected fully cladded walls directly to building sites for installation. These walls also come with mechanical, electrical and plumbing components already included, and use a "plug-and-play" system to reduce the need for skilled labor.
Earlier this year, the company also announced raising a $400 million Series D led by BOND, with participation from Lennar's LENX, Zeev Ventures and Fifth Wall.
As part of its expansion plans and that capital deployment, Veev last month announced hiring its first CFO, Gordon Heneweer. FinLedger spoke with Heneweer days after he joined the company to discuss his new role, his immediate and long-term goals as CFO and where he sees the company moving forward.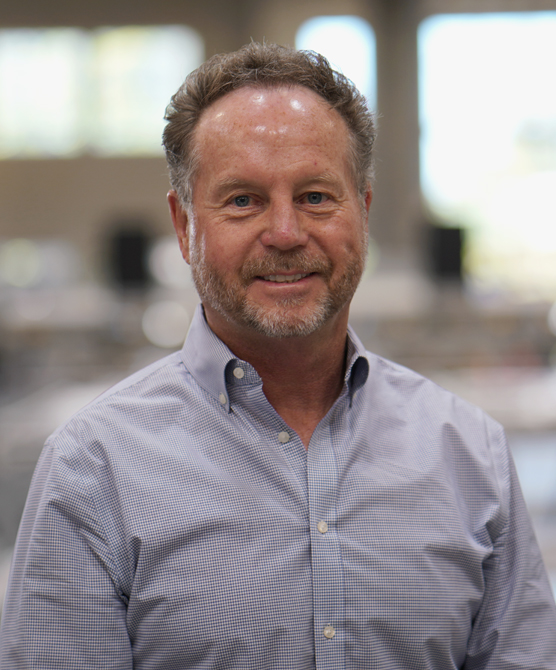 Q: Can you talk about your new role and previous history?
A: A little bit about myself. It's day three. So you know, I'm drinking from the proverbial firehose here, jumping right in and learning about the company as we speak. I joined Veev from a company prior called Coopervision, which is now the number two manufacturer and distributor marketer of soft contact lenses in the world behind J&J (Johnson & Johnson). I was there for 10 years as CFO when I joined the company 10 years ago. It was kind of coming off of an acquisition of an equally-sized company called Ocular Sciences, both about $400 million of revenue. Both public companies, so formed about $800 million, but it was a lot like a startup back then.
My first role there was really about integrating the two companies and building processes, building a team, larger scale than what we have here at Veev, but a lot of similarities. There's a lot of broken processes or processes don't exist, it's tough to get data from 17 disparate ERP systems, so it was messy. Long story short, as we built the company to over a $2 billion revenue company now, we were 17% market share when I joined to Coopervision today is a solid number two at about 25-26% market share and grew the market valuation market cap from about $3 billion to $20 billion. So talking about the value creation, almost seven times over that 10 year horizon. I'm really proud to have attributed to that and it's a great company and they'll continue to prosper and, I think, take share from the market leader J&J.
So why am I here at Veev after 10 years in the role? You know, my partner who was the president, CEO of the company, we were together for eight years. He went off and did something different last fall like October timeframe, and his successor is in Rochester, New York. That's really where the critical mass or population is for the company, and so after a lot of discussion, we all agreed that it really needed to move to Rochester. I'm not moving to Rochester, I'm a Bay Area, California guy at this point in my career. That's not what I want to do, so I've been very fortunate through this time to get connected with Veev.
This started maybe three months ago, conversations and speaking with the leadership team here, getting to know the company. The more that I learned about the company, the more that it aligned with my objectives, and really what I wanted to accomplish in the next chapter of my career. You probably have done a little bit of research on the company, but Veev has a revolutionary concept and home building, digital home building of "bringing acceptable living for all versus a traditional building of just looking at it as another construction project." So it's a really novel kind of concept. Secondly, when you think about the opportunity, it's just massive, right? There's a seven million unit or house for shortage in housing today. That's three million alone here in California. So the opportunity is almost like unconstrained demand, and when you think about the alternative, disruptive technology that Veev brings to the table. It's just so exciting and it's so advanced compared to modular building. You think there's a lot of prefab modular builders out there, but nothing, nothing like these.
Q: What are your goals, immediate short-term, but then also your long-term goals for your time at Veev?
A: Obviously jumping in and learning the company from all angles, end-to-end, developing the relationships right out of the gate. There's some big things we have to do. Number one is my responsibility and charter is really building a solid, solid sustainable financing and accounting team that is going to be able to scale with the company. Building processes, systems and so on, and helping the organization from a support perspective is number one.
Number two, in no particular order, on my list is cost. We really, really need to drive our cost structure in a way that it meets our trajectory and our timeline. We have a huge test here. We're just about to start with a 102 unit delivery with Lennar over the next 18 month timeframe. If you look at our cost structure today, at any startup level, it's not where it needs to be in terms of design, in terms of sourcing, in terms of sub-contracting into the delivery of the product. One of our goals from a cost perspective is working with the engineering team, the design team, the operations team and all support functions to really drive that cost curve down as soon as possible.
And then to deliver the highest quality product and then in parallel, of bringing on right projects that we do. There's lots of opportunities in the pipeline, and I'm just scratching the surface learning about that, but we have to align ourselves with the right partners in the right location. One of our fabs or our factories is about 50,000 square foot facility, and can produce about 8,000 square foot of panels per year. If you look at that, it's equivalent to maybe 800 townhomes, 400 single-family homes, but we build these fabs where the demand is. We have huge projects on the drawing board for areas like Boston, San Diego, the Palm Springs area, Sacramento area. We have to be very selective and then eventually we're going to have to figure out how to bring more capacity online near those sites. It just doesn't make sense to be transporting large panels 500 miles. It's cost prohibitive for us, obviously.
Q: Your history is in manufacturing, but now obviously getting more into real estate and property. What specific challenges are you excited to get into on that side of it? Is there something you didn't know that you're learning more about as you kind of get into the sector.
A: I've always had a passion for real estate. I have a little real estate side business that my wife and I have. We have a number of properties, we've done flipping and Airbnb rentals. That kind of thing, but this is at a totally different level. One of my requirements that I've always kind of held firm on is, I want to work for a company that is very purposeful in really meeting a need. So if you think about where I came from, we're providing vision correction to the world, manufacturing three and a half to four billion contact lenses a year in over 100 countries to help people with their vision. Veev is helping the mission of the housing crisis, and really delivering more houses than alternative approach as the population grows. There's not enough housing units, and there's not enough housing as the population grows.
This is something that I'm learning about today, and I'm to work with a team to scale that as quickly as we can. If we can scale and get our cost structure in line, we're going to be able to make a huge impact on that mission. Delivering on what Amit talks about is, exceptional living for all and looking at the home as a product. That's a completely new concept for me that I'm learning here versus just another construction project. If you look at traditional home builders, Lennar is the largest home builder I believe in the country, delivering about 60,000 homes a year. But it's very fragmented, and it's very construction-oriented. You think about how you acquire your products, and you look at brands—when you buy a car or when you buy anything, but when you look at a house it's not always like that. We have an opportunity to really deliver something unique here with our Veev brand, which we intend to grow with the mission of trying to solve or at least make a big dent in the housing crisis.
Q: Besides getting that cost structure set up, what is the most important when it comes to stepping in as CFO and scaling movement forward?
A: What's so important on the front end is really the design and getting that correct, and really having our organization fully connected. All of our design and engineering is in Israel, we're primarily here in the Bay Area right now where we have one facility. The factory here includes an engineering center, we have a headquarter and a lot of different locations. It's a little bit siloed and so communication and decision making are probably our areas of improvement. To really bring together good processes like Product Lifecycle Management (PLM) and Stage Gate for approvals and milestones. Before we go too far down the road and find out that we designed something incorrect. That's very costly.
Losing time is something that we, nobody, can afford. We need to go at a fast pace, but we really need to be well connected. Communication and deliverables really need to be aligned. That's something I think is an area of improvement, and I'm certainly going to do my part to prove that going forward. We've already been talking about that my first couple days here, some of the opportunities there, because we've had a couple of experiences on the disconnect between the design and the delivery at this point. All were correctable, not showstoppers, but areas for improvement.
Q: The recent $400 million Series C is part of that. Is there anything that right off the bat you have earmarked, things you want to see that go towards?
A: Certainly sourcing is going to be one. We procure our steel in probably not the most efficient manner. So we build a sourcing organization and process around that. Bringing volume eventually, getting price with all the inflationary and supply chain challenges that we have. We're looking at consolidating our location into one large facility here in the Bay Area where we would have manufacturing, engineering, storage and headquarter facilities, everything in one. You can't put a price tag on that. Right now we're a little bit fragmented, and we really need to bring that together. That's going to be an investment obviously, and then anything we need to do on the front end. Really getting the design correct early on in building our processes. Investment is there, because it pays off downstream.
And then we're gonna have to find the right "next" project. There's going to be probably sizable investments in that. The other thing is growing the organization, finding the right people at the right time and bringing them on board. It's no small task. That's going to require financial resources just for that. Those are a few things of how we're going to use that but clearly, like any startup, we want to manage our cash burn. It's top of mind for us. We have a lot more, we have a good runway here. We need to execute, and put a plan in place that is a realistic plan, and execute and operate to that plan. We need to be very diligent about that.
---
In other recent proptech news, Local Logic head of insights Jason Stanley discussed the SEC's recent ESG reporting proposal and potential outcomes for the real estate industry. GPARENCY also launched its new "Match to Lender" solution.